Last Updated on 4 years by On Trends Gear
Subscription Boxes For Men is a perfect gift to give a family member or friend. There are many options for man gift boxes including lifestyle boxes, grooming boxes, project boxes, and DIY boxes you could go with.
There are also many man-boxes gift options for boyfriends and husbands. These man boxes gift ideas can be given to a family member, friend, husband or boyfriend.
One thing we LOVE about Men's subscription boxes? They are incredibly thoughtful gifts, even if you don't remember to buy them until the last minute!
We rounded up the BEST subscriptions to gift this holiday season, including our readers' favourite brands – Winc, Bespoke Post, FabFitFun, and so many more!.
Men's subscription boxes have come a long way in the past few years. These are the best options to give as gifts or buy for yourself.
In this article, we are going to share several On Trend Subscription Boxes For Men.
Check out our Perfect Last Minute Men's Subscription Box Gifts
1. Gift Box For Him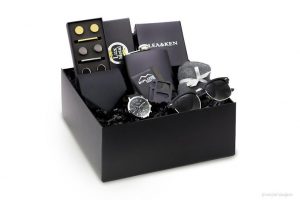 The Gift Box For Him could just be the perfect gift for a family member, friend or coworker. It will cost you a little more than most gift boxes, however, every gift inside the box is worth the money.
It comes with a men's watch, sunglasses, flask, tie, cufflinks, tie clip, and multi-tool. You can gift someone this gift box as a birthday gift, a groomsman proposal gift or a gift for Father's day.
This gift box contains every essential any man would need making it a great gift for any occasion.
Buy the Gift Box For Him here
2. Basic Man Boxes Gifts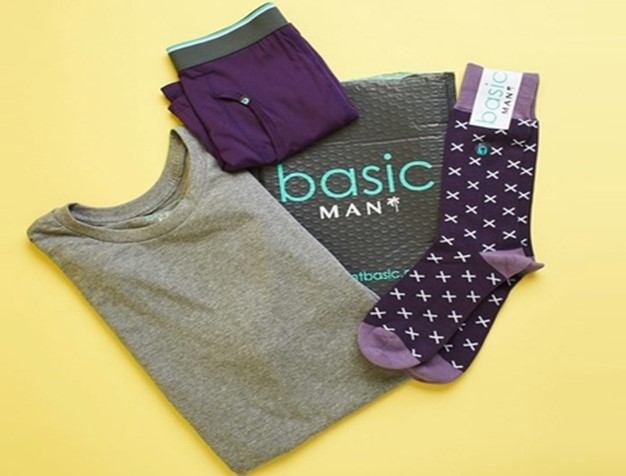 Cratejoy's Basic Man subscription box includes the essentials needed by any man. It makes for a great gift box that you can send to someone you care about.
You can also renew the subscription every month so that the person gets the gift every month.
Included in the Basic Man subscription box are a new t-shirt, a pair of socks, and a pair of boxer briefs.
Their products are made from high-quality fabrics and offer the best value of your money.
You can get the Basic Man Gift Box here.
3. All He Loves Box
All He Loves is another man's gift box from Cratejoy. This gift box costs a little more than the previous one and that is because it contains more products for men.
The gift box is a premium lifestyle box with just the right products for men's everyday lives.
Included in this gift box are tech accessories like earbuds and headphones, gadgets, everyday carry gear, and a gourmet food item.
You can get the All He Loves Box here
4. Winemaking Kit Subscription Boxes For Men Gifts
Sale
The winemaking kit features the best tools for making really great wine. If your man or family member loves to make wine, then this gift box could be the perfect gift for him.
Included in the box are.
A Guide to Making Wine
Funnel
Racking Cane
Rubber Stopper
Transfer Tubing
Tubing Clamp
Airlock
1-gallon glass jug (carboy)
Cabernet Sauvignon Juice with Yeast, Oak, and Additives
5 Zork Bottle Closures
Sanitizer
The only problem with the Make Your Own Wine Kit is that it does not ship in a crate.
However, the tools including the Guide to Making Wine are just perfect to help you make great wine.
You can get the Make Your Own Wine Kit here.
5. Beard Wrangler Mini Crate
Renegade Shave is just the perfect gift box for bearded men. A beard needs to be groomed properly for it to look neat and clean.
Sometimes taking care of the beard can be too much work for a man and without the right tools, his beard will end up looking like a tangled monstrosity.
If the person you would like to give a gift box to has a beard, then the beard wrangler mini crate might be the best choice for him.
In the gift box, you'll find
Renegade Beard Shampoo Bar
Renegade Beard Balm
Renegade Beard Oil
Boar-Bristle Beard Brush
Hand Towel
You can buy the Beard Wrangler Mini Crate here
6. Watch Making Kit
A watch-making kit is a perfect gift for a Do-It-Yourselfer. This watch-making kit comes with all the right tools and instruments needed to put a watch together.
One thing you won't like about this kit is its hefty price tag. However, it comes with a lot of tools that should offer value for your money.
Some of the tools include an inside Men's lifestyle subscription box
Seagull TY2806 Movement
Screwdriver Tool
Brass Movement Holder
White Dial and Hand Set
Blue Dial and Hand Set
Hand setting tool
Exhibition Case Back with O-ring
Crown/Stem Combo
Case Back Tool
Watch Case with Crystal
2 Strap Springbars
Blue Leather Strap
Brown Leather Strap
Hole Punch
Screw Rivet
Man Crates Watch-Making Guide
The watch-making guide should make it easy to put the watch together perfectly.
You can buy the Watch Making Kit here.
7. Beard Care & Grooming Kit
Sale
This grooming kit comes with more premium options. It includes a beard wash/shampoo, beard brush, beard balm, sharp scissors, beard comb and storage bag.
Compared to the first gift box for bearded men on our list, this kit is quite affordable.
It also comes with more beard grooming tools than the other one we listed. The reason for the cheap price of this kit is that some of the tools in it are offered for free.
So, you're simply paying less for more value.
You can get the Beard Care & Grooming Kit here.
8. Gentlemen's Hardware Shoe Polish Gift
Every gentleman who owns a pair of nice shoes will need high-quality shoe polish to keep them at their best.
This is why the gentlemen's hardware shoe polish gift makes for a great man gift box to give to just about anyone.
Inside this kit, you'll find
Black Shoe Polish Tin
Neutral Shoe Polish Tin
Ultra Soft Shine Cloth
Hard-Bristled Cleaning Brush
Soft-Bristled Shining Brush
You can buy the Gentlemen's Hardware Shoe Polish Gift here.
Wrapping Up On Trend Subscription Boxes For Men.
We consider these to be the On Trend Man Boxes Gifts in 2019. While these gift ideas are loved by almost all men, you should first consider what the person you want to give the gift to would like before going ahead with it.
With our list as a guide, you can start shopping for the right man gift boxes for that special someone.
Last update on 2023-10-09 / Affiliate links / Images from Amazon Product Advertising API