Last Updated on 4 years by On Trends Gear
If you notice your iPhone battery drains too quickly or your iPhone has slowed down over the years, then it may be time to get Apple iPhone Battery Replacements.
When it comes to replacing an Apple iPhone battery, there are various options to consider and each option comes with its own pros and cons.
In this article, you will find information on how much Apple iPhone battery replacements cost and how you can effectively change your iPhone battery.
When To Replace iPhone Battery
For you to know just the right time to change your battery, you would have to understand what happens to your iPhone battery over time. Apple iPhones are fitted with Lithium-ion (Li-ion) batteries which are consumables (meant to degrade over time).
The age of a battery is measured in cycles. One battery cycles equal the battery draining to 0% and being recharged to 100% one time.
For your iPhone battery to complete a cycle, it must be drained to 0% and backed up to 100%. This could take a few days to happen.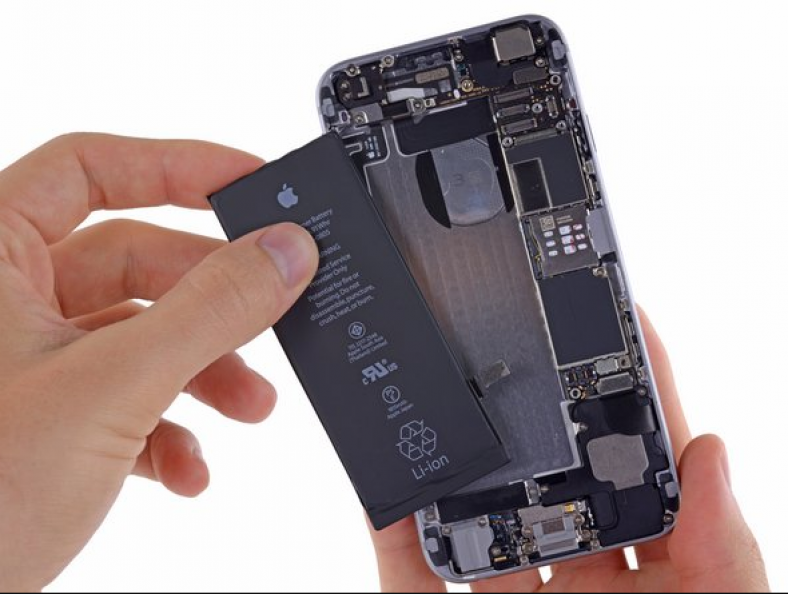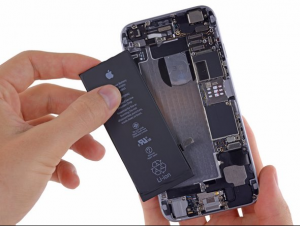 iPhone batteries pack as many as 500 cycles. This means your battery could last as long as 2 years before losing efficiency.
If you've been using an iPhone for more than a year, you might want to consider comparing the battery life of the phone to that of a new model. This way, you will know when it's just right to change the iPhone battery before it gives out.
Apple iPhone Battery Replacements Costs
Depending on where you get your Apple iPhone battery replacement, you might have to spend close to nothing or less than a hundred dollars for a new one.
If you're getting yours from Apple, you will either get it for free or pay the charge for the battery. If you get the battery replacement done at a third-party repair shop, you are most likely to get it at a cheaper price than you would from Apple.
iPhone Battery Replacement From Apple
Apple offers iPhone battery replacement to two kinds of customers; customers that are covered by warranty and customers not covered by the warranty.
Customers not covered by warranty would have to pay for the replacement battery and repairs. Customers with a warranty, on the other hand, can enjoy free service at no additional costs.
Below are the prices of iPhone replacement batteries for different iPhone models.
iPhone model
In-warranty/with AppleCare+
Out of warranty
iPhone X, iPhone XS,

iPhone XS Max,

iPhone XR,

iPhone 11 Pro Max, iPhone 11 Pro,

iPhone 11

$0
$69
iPhone SE,

iPhone 6, iPhone 6 Plus,

iPhone 6s, iPhone 6s Plus,

iPhone 7, iPhone 7 Plus,

iPhone 8, iPhone 8 Plus,

and all other eligible models

$0
S69
How To Get Your iPhone Repaired By Apple
Apple offers two options to customers looking for a battery replacement
Visit an Apple Store
You can either visit an Apple Store or any Apple-authorized service location. Your iPhone will be fixed immediately and you'll be able to take it with you the same day.
Send It To An Apple Center
In some cases, you would have to wait for some time to get an appointment with an Apple Store. And if you're living far from most Apple Stores, it might be best to ship your iPhone to an Apple Repair Center.
There, your battery will be replaced and you will get your phone in 3.5 business days.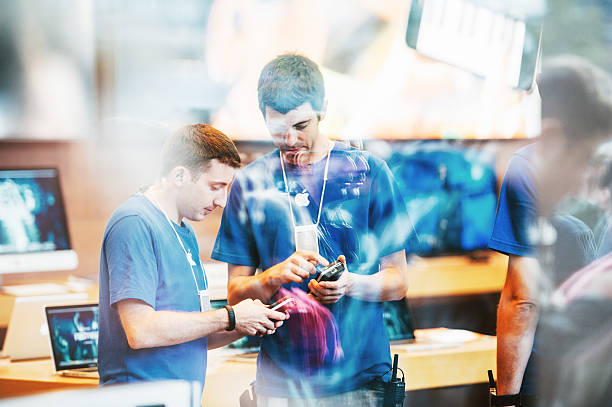 Note that shipping your iPhone to an Apple Repair Center isn't free or covered by your warranty. You will be required to pay a shipping fee of $6.95 to have it repaired and shipped back to you.
Best iPhone Accessories Deals
Replacing The Battery Yourself
Replacing the battery yourself would save you the cost of letting Apple do it for you, especially if you are not covered by a warranty.
However, if you're not good at mobile engineering, you may end up causing more damage to your phone.
The safest thing to do is to let Apple handle it. But if you think you can get your phone back in order on your own, the steps are pretty easy.
You would need to get an iPhone battery replacement kit. Websites like IFixit offer in-depth instructions on how to fix most iPhone models. They also provide iPhone battery replacement kits which go for around $30.
Replacement At a Third-Party Repair Shop
If you don't want to go through the stress of replacing the battery yourself and you don't have enough cash to spend at an Apple repair shop, you could get your iPhone battery replacement done at a third-party repair shop.
RELATED; 5 Best Budget Wireless Phone Chargers For iPhone, Car and Android
These shops charge considerably less and are more experienced at handling battery replacements. However, they are not so trustworthy.
You may end up getting a replacement battery that fails to last as long as it should and worse of all, some shops may not provide you with a refund or make corrections when you report the problem
Overall, getting your iPhone battery replaced at an Apple Repair Store is the best option even though it would cost a bit more.
Final Thoughts on Apple iPhone Battery Replacements
If you want to get your iPhone battery replaced by Apple, you would have to book an appointment through the Apple website. If you choose to do it yourself, then you can start off by getting an iPhone battery replacement kit.
Note that the replacement kits available only work with a specific iPhone model. When shopping for kits, look out for the iPhone model it is compatible with.
Also, follow up on Youtube tutorials or instructions from the company you purchased the kit from.
Finally, those seeking repairs from third-party repair shops would have to look out for reputable ones which not only offer original iPhone replacement batteries,\ but warranties on their services. These stores are usually more reputable.
That's all on the cost of an Apple iPhone replacement battery and how to get your iPhone battery replaced. If you're planning to get your iPhone battery replaced by Apple, you can check if your phone is covered by the warranty here.
Last update on 2023-10-09 / Affiliate links / Images from Amazon Product Advertising API