Last Updated on 1 year by On Trends Gear
When it comes to streaming media to your smart TV, gaming console, computer, etc., Roku is one of your best options but why id Roku Remote Blinking Green Light?
A Roku remote is always included at no additional cost with a Roku streaming player.
If you want to use the remote with your Roku streaming player, you'll need to link it with it first.
There have been reports of the Roku Remote Blinking Green Light issue. 
In this article, we will break down the causes of the blinking green light on your Roku control and provide some easy fixes or troubleshooting and solutions.
Let's dive in
Roku Remote Blinking Green Light Causes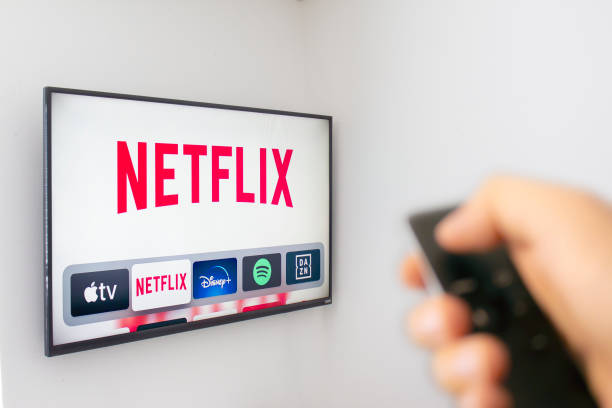 1. Low Battery
When looking into the issue, it is recommended that you begin by replacing the batteries in your Roku remote control with brand-new batteries rather than those previously used. 
If this does not resolve the issue, there may be a malfunction with the remote control itself.
If you're having trouble with the Roku remote control, you may want to try using "alkaline batteries."
Both in terms of their performance and their longevity, they are superior to equivalent batteries.
2. Faulty Roku Remote
There is also the possibility that the hardware of your Roku control may get damaged over time.
The remote control included with your Roku device is not the most long-lasting accessory available, and the internal components of the remote have a higher risk of being damaged.
If anything like this occurs, you should immediately purchase a brand-new Roku remote to replace the broken one.
3. The Roku Device and the Remote Are Not Linked
To successfully utilize your Roku device, you must first link or sync its remote with it appropriately.
Once it has not been connected correctly, there is a possibility that it may develop hardware faults such as the Roku flashing green light issue.
4. Interference
This is also a possible reason your Roku remote's green light is blinking.
 In the presence of other nearby wireless devices, Roku's signal quality may degrade. 
They might be anything from a Bluetooth speaker or microphone to a microwave or wireless headphones.
The Roku remote's green light may flash if an object is too near the streaming player.
Roku Remote Blinking Green Light: Solutions
1. Replace Remote Batteries
Check to see whether the Roku control you're using has fresh batteries. Changing the batteries might fix the issue.
To replace the batteries in your remote, you must first remove the old ones fully, wait 10 seconds, and then insert the new ones in the correct orientation.
A surprising number of issues may be traced back to either improper battery installation or using fresh batteries.
2. Turn off the Roku device
This step has undergone minor refinement compared to the one that came before it.
Before beginning any of the instructions below, check to see that the TV is turned on.
Taking out the batteries from your remote control is the first step. After that, make sure your Roku is turned off.
Depending on your version, either the backs of the Roku devices must be removed, or the Roku devices themselves need to be withdrawn from their power source.
While the device is off, change the batteries in your Roku remote control, ensuring that the positive and negative charges are paired correctly.
At this point, the remote should display a green blinking light.
You should be able to power on your Roku device once again if you have connected it or hooked it to the back of your television. 
The pairing procedure for your remote has now been completed successfully.
3. Factory Reset Your Roku Device
Resetting your Roku to factory settings is another option to try. Doing so returns your Roku to its original settings and data.
A factory reset is an easy way to repair bugs, such as intermittent wifi connections with its remote.
Locate the Reset button on the back or bottom of your Roku and push it to do a factory reset. If the button has a pinhole, you may advance it by inserting a tiny pin.
If you push it and don't see anything happen on the Roku's LED indication light after 10 seconds, try pressing it again.
4. Do away with any Interference Near the Remote
Occasionally, other electronic gadgets can cause interference that will leave you wondering why your Roku control is blinking green.
If you want your new Roku remote to work properly with your Roku device, you need to be sure nothing is interfering with the signal between the two.
Separate the TV from any wireless gadgets you may have.
5. Replace the Roku Remote
Sale
LOUTOC Universal TV Remote for Roku...
【TV SPECIFICATION】The remote ONLY suitable for all Roku TVs. It is NOT compatible...
【HIGH QUALITY】Our remote has been upgraded to give you a greater transmitting...
You would need to buy a new remote control if the Roku remote still does not work after you have tried replacing the batteries and removing any interference if there was any.
Your remote control is most likely the source of the issue.
6. Get the Roku Controller App
If you've exhausted all other options, you may try setting up the Roku Controller app.
It may be helpful until you can buy a new remote or the Roku's green light stops blinking.
Everything you'd expect from a Roku control is included in this app.
However, it will make your Roku experience more convenient, so you won't have to give up any of your favourite shows.
A stable Wi-Fi connection is also necessary for your Roku to function at its best.
Restart Your Wi-Fi Router
Sale
You may give this last option a go before going out and buying a new remote control.
Turning your Wi-Fi off and on again may fix the issue. The Roku remote utilizes Wi-fi frequencies; this should eliminate any interference between them.
Conclusion
When searching for a high-quality streaming device that you can use in conjunction with your smart TV, Roku streaming players are an excellent choice to consider.
It is compatible with a wide variety of streaming applications and offers both live and on-demand broadcasts of television programs.
On the other hand, you won't have an easy time using the gadget unless you have a functioning Roku control.
As a result, we anticipate that implementing these Roku Remote Blinking Green Light troubleshooting tips fixes will assist you in resolving the problem with the green blinking light on the Roku remote.
Last update on 2021-09-30 / Affiliate links / Images from Amazon Product Advertising API