Last Updated on 1 year by On Trends Gear
When looking for a new television, picture quality is a top priority. Many models include the resolution in the name or list it prominently on the packaging. so let's ask Is 4k Better than 1080P Resolution?
Beginning in the middle of the 2010s, 4k TVs became the most popular type of television, eventually surpassing 1080p as the most common TV resolution.
These days, it's difficult to buy a TV with a resolution lower than 4k, and it's almost impossible to get a TV with a resolution lower than 4k from a major manufacturer.
This article compares and contrasts 4K and 1080p televisions, Is 4k Better than 1080P Resolution it will help you decide which is best for your viewing needs.
What is Resolution?
The definition of a picture's resolution refers to the number of individual pixels that it contains.
The human eye can't discern anything on the scale of a pixel. Nevertheless, an image may be composed entirely of its component pixels.
When there is a larger total number of pixels, the image that is produced will have a higher resolution.
What is 4K?
The term "4K" refers to the number of pixels included inside the resolution, and the majority of projectors that use this term have a resolution of 4,000 pixels.
It is one of the newest resolutions available on the market and has become the standard for many applications including cameras, televisions, and projection systems.
The development of 4K technology has taken place over several years, and in 2013, it became commercially available to customers.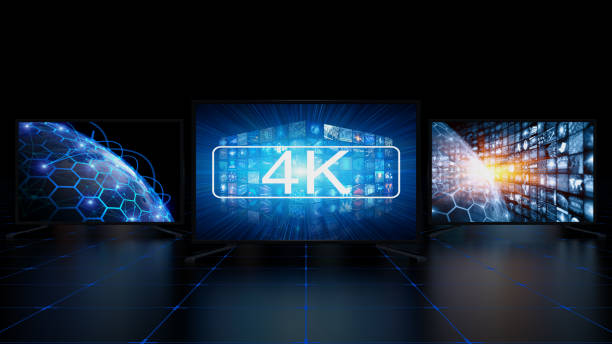 The idea started to gain popularity especially once expenses started coming down in 2014-2015, which is when the process began.
Since the middle of the 2010s, projectors that are used in movie theatres have commonly utilized 4K resolution, and current cameras are capable of filming in at least 4K and maybe even 8K.
What is 1080p?
1080p is also a different kind of resolution.
The pixel count of the resolution, which is 1920 by 1080, is the inspiration for the name of the format.
Even though it is not as cutting edge as its counterpart, 4K, the 1080p resolution is still supported and used by a variety of devices, and there are still electronic products that may benefit from having this resolution.
In addition to this, it may be accessed on a wide variety of electronic devices, including smartphones, tablets, projectors, and many more.
On the other hand, 1080p has seen a decline in popularity and is likely going to be phased out of use over the next few years owing to the increased cost of producing content in this resolution and the technical breakthroughs that have come about as a result of the proliferation of 4K devices.
Similarities Between 4k and 1080p – Is 4k Better than 1080P Resolution
Both 4K and 1080p resolutions have the same aspect ratio of 16:9, which means that TVs that support any of these resolutions may be available on screens of comparable dimensions.
Differences Between 4k and 1080p – Is 4k Better than 1080P Resolution?
While some of the distinctions between 4K and 1080p TVs are immediately apparent, others need some explanation.
Here is the difference between 4k and 1080p based on some factors.
Factors
Differences
Detail and sharpness
A 4K television has approximately four times as many pixels as a standard HDTV, which enables it to display substantially more information and should also result in a clearer overall video image.

In most cases, a screen with fifty inches or more is required to discern this distinction.
Colours
Because they have more pixels than 1080p televisions, 4K TVs can generate more vibrant colours, including deeper shadows.

In this respect, the influence of technologies like OLED and HDR is far stronger; yet, the resolution is still important.
Content
In terms of content, 1080p televisions continue to have the advantage for the time being.

Even if you have a 4K television, you may find that you wind up viewing a lot of content that is just 1080p that has been upscaled.

This is because not everything has yet been upgraded to support the higher resolution.

When high-end 3D visuals are being rendered, even the most recent generation of personal computers and gaming consoles might struggle to maintain 4K resolution.
Availability and cost
Even in 2022 and beyond, 4K televisions will be the norm rather than the exception.

In recent years, there has been a considerable reduction in the costs associated with the production of 4K panels, and these cost reductions are now being passed on to consumers, despite the challenges posed by inflation and supply chain concerns.

A great 4K TV may be purchased for as little as $300, and it will still include a built-in platform such as Roku, Fire TV, or Android TV.

Although 1080p televisions may be purchased for an even lower price, they are often not manufactured in sizes larger than 40 inches.
Table showing the Differences Between 4k and 1080p
Conclusion: Is 4k Better Than 1080p?
The thing that truly counts is which of the two standards you want to support with your financial resources now that we have discussed the distinctions between the two standards.
If you have a budget of at least $300 available, you shouldn't give 4K a second consideration at all and should just plunge right into it.
However, if you don't have that kind of money accessible, we'd need more information about your situation before we could offer you clear advice.
Even buyers with a lot of disposable income could be better off acquiring a 4K OLED screen and holding off on buying an 8K set until there is more content available in native 8K resolution.
Preview
Best Budget
Best TV value
Our favorite
Title
SAMSUNG 50-Inch Class QLED Q60A Series - 4K...
TCL 75-inch Class 4-Series 4K UHD HDR Smart...
LG OLED C1 Series 55" Alexa Built-in 4k...
Best Budget
Preview
Title
SAMSUNG 50-Inch Class QLED Q60A Series - 4K...
Best TV value
Preview
Title
TCL 75-inch Class 4-Series 4K UHD HDR Smart...
Our favorite
Preview
Title
LG OLED C1 Series 55" Alexa Built-in 4k...
When that day comes, there will have been a significant amount of development made to the hardware.
If you are at all concerned about your financial situation, you should feel perfectly at ease remaining with 1080p for the foreseeable future.
Even if you are rich with cash, 1080p TVs are still a good choice for locations such as bedrooms, gyms, kitchens etc.
This is particularly true when you consider the fact that you are probably searching for a smaller size, to begin with.
Last update on 2021-09-30 / Affiliate links / Images from Amazon Product Advertising API