Last Updated on 4 weeks by On Trends Gear
Before investing in a television with a screen that is 65 inches or larger, you must become well-versed in the essentials.
This guidance should help determine whether the television set can be accommodated inside the allotted space.
In addition, we will discuss the cutting-edge television with a screen size of 65 inches that we recommend.
Keep reading if you are interested in purchasing a new television set or want to learn more about televisions with a screen size 65-inch TV Dimensions.
Smart TV Viewing Distance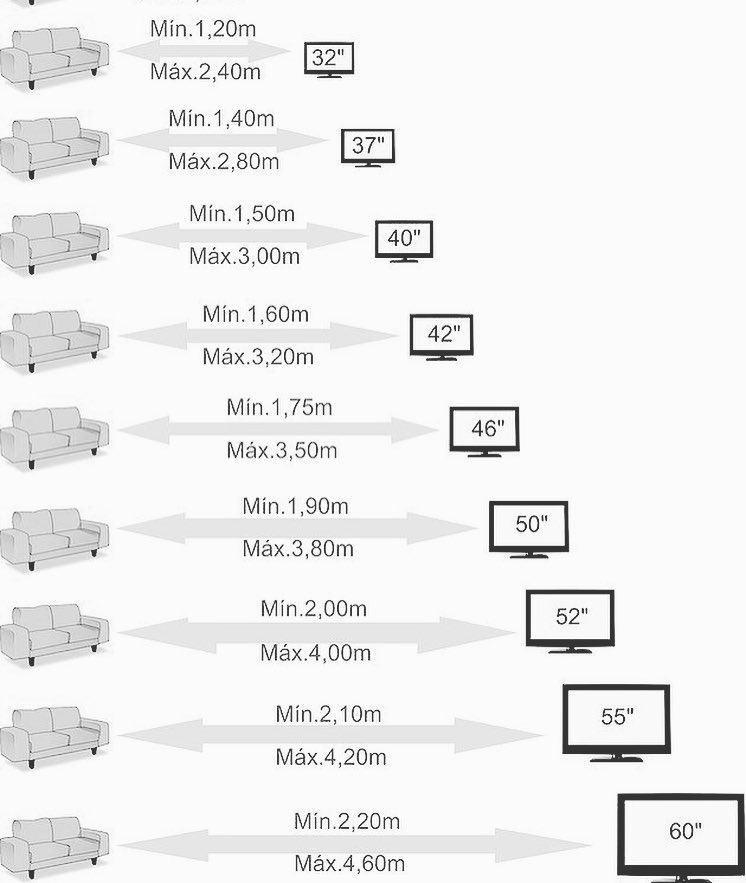 The larger the screen, the more immersed the experience. Small screens make it hard to immerse oneself in the movie's atmosphere.
However, putting some of your resources into a giant television would only be wise. In any case, only sometimes.
If the room needs to be bigger, you could feel uncomfortable sitting too close to the TV.
Consider the viewing distance as well. That's how far away from the display your eyes are.
If you're shopping for a 65-inch TV, experts advise a viewing distance of about 9 ft.
This is the optimal viewing distance for a TV of this size.
You can adjust your seating position to be closer or farther from the TV, but experts agree that 9 feet is the sweet spot.
You may question why 9 feet. This is because a person's visual field narrows to around 53 degrees at a distance of 9ft.
This means you won't have to strain your eyes to watch TV while enjoying the best picture possible.
65-inch TV Screen Size
The diagonal of a TV with a screen size of 65 inches measures 165 cm in length.
Although the television's precise width and height dimensions will vary depending on the manufacturer and model, we can provide you with an approximation of these values.
Most TVs with a diagonal of 65 inches are 144 centimetres (56.7 inches) wide and 81 centimetres (31.9 inches) high.
The precise dimensions, however, will range considerably from brand to brand.
Picture Quality or Pixels in a 65-inch TV
The resolution of the television determines the total number of distinct dots or pixels that comprise the picture on the screen.
 In principle, a higher resolution ought to result in more explicit photos. Still, this is only sometimes the case.
A 4K television has a screen of 3,840 by 2,160 pixels, for 8,294,400 pixels in horizontal and vertical orientations.
The "K" in "4K" refers to the Kilo pixel size, which is 1000 pixels, which indicates that the resolution is four times larger than H.D.
On the other hand, if it has a Full HD resolution of 1920 by 1080 pixels, a 65-inch television will have a total of around 2,073,600 pixels.
What's Media Looks Like in 65 inches to cm Smart TV
A television sold with the designation "65-inch" will have a diagonal dimension of 165 centimetres (65 inches).
A large and crystal-clear screen on a smart TV with a 65-inch display makes motion pictures and television programs appear incredibly crisp and vivid.
It is the equivalent of having a large window into the world of television, in which everything appears to be more genuine and exciting.
In addition to that, you can use it to play video games watch streaming services like Netflix, and watch football for a great enjoyable experience.
65 inches to ft. Stand Size and Dimensions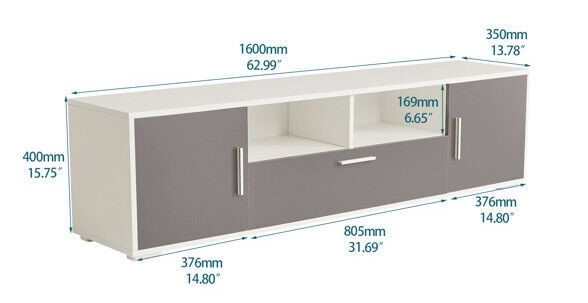 TV stands with a screen size of 65 inches are typically referred to as entertainment centres.
Perfect entertainment centres have a width between 62 and 68 inches, a height of 62 inches, and a depth of at least 20 inches from front to back.
These dimensions allow for the height and weight of a 65-inch television to be accommodated.
65-inch TV In Feet Wall Mounting Suitable Room Size
The distance between the floor and the middle of a television that is 65 inches wide should be 65 inches;
 however, this distance can be increased to 69 inches if necessary. If you want to watch TV in a pretty open room, set the television at this height. 
In addition to this, it is essential to take into consideration the viewing distance. 
Mounting the television at an elevation of 7 to 16 feet above the viewer's line of sight will simulate the feeling of being in a cinema.
Our Recommend 65 Inches Smart TV – Our Best Pick
Samsung S95C 65 Inches Smart TV
Sale
LED HDTVs from the Samsung S95C series provide many features and reliable performance but come at a hefty price.
 The Samsung S95C is sleek and sophisticated thanks to its tiny, 0.4-inch black bezel that frames the screen and its brushed metal edges. 
The monitor is supported by a broad, two-legged aluminium stand that runs the monitor's length.
The Smart Hub has refined its previous year's look but kept its essential structure.
When it comes to user-friendliness and navigation, Samsung has nailed it.
The Game tab is one of the primary smart TV pages this time around.
Each household member may create a login for the Smart Hub to receive suggestions based on their watching habits.
These updates demonstrate Samsung's dedication to providing a satisfying user experience.
Samsung's Smart Hub user interface gives you quick access to valuable apps, services, and media.
Netflix, Hulu Plus, and YouTube, among others, are all available for viewing.
 The Samsung S95C 's Active 3D performance is as good as its predecessor, the F7100.
With their new rounded form, Samsung's active 3D glasses are the most comfortable and lightweight on the market.
Samsung S95C Pros
It has plenty of features.
The design is attractive.
It has a bright panel.
Samsung S95C Cons
The price tag is relatively high.
Low degrees of blackness.
Conclusion
Having read this article, you should now have a much better idea of what a 65-inch TV looks like.
65-inch TVs are a great choice since they strike a decent balance between size and quality.
You can sit in one location and enjoy high-quality visuals on a 65-inch screen from a short distance, which is the most significant thing you should remember from this post about 65-inch TV measurements. 
Last update on 2021-09-30 / Affiliate links / Images from Amazon Product Advertising API