Last Updated on 3 years by On Trends Gear
To be among the best webcam for streaming video games, a webcam needs to have a high frame rate or higher frames per second, 4k resolution, automatic lighting correction, colour enhancement feature, autofocus, and superb lens quality.
In fact, these should be the only qualities you look out for when going for a webcam for streaming video games.
In this list of the best webcams for streaming video games, you will find webcams with these features and so much more. Some webcams come with additional features like a background replacement feature and a noise reduction feature.
What is a Good Gaming Webcam?
The following features make a good best webcam for streaming.
Frame Rate: A good gaming webcam should have a frame rate of 60 frames per second. This allows for smoother video playback and an exciting gaming experience.
Resolution: while there are 720p, HD, 1080p, and 4K resolution webcams, a good webcam should have 1080p or 4K resolution
Light Adjustment: A good webcam should come with automatic lighting correction and colour enhancement features. This way your videos stay bright and sharp even if your room's lighting is poor.
Autofocus: Autofocus ensure that your webcam focuses on the image. This feature can be found in all high-end gaming webcams.
Lens Quality: A high-quality lens and high video resolution should go hand in hand. Together, they will give you superb videos.
What Kind Of Webcam Does Youtubers Use?
Webcams for Youtubers looking to vlog or stream videos are usually high-end. They come with all the advanced features including 4k resolution and a high frame rate.
If you want to start your own youtube channel, you can also check out this list because these webcams for streaming video games would also work for you.
What Cameras Do Pro Streamers Use
Pro streamers go for the best of the best. In simpler words, they go for the high-end options that could cost a fortune and may be too much for the average streamer.
The following are Best Webcam For Streaming Video Games you can buy today for all various streaming activities
1. Logitech C922X Pro Stream Webcam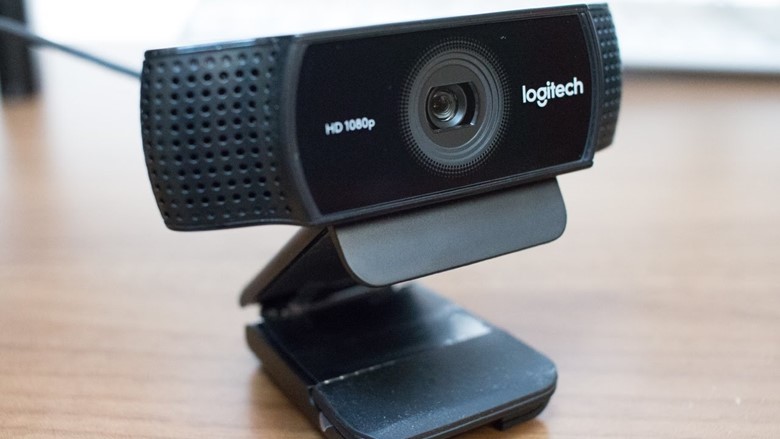 The Logitech C922X is considered one of the best webcams for Twitch streaming due to its high-quality features. It offers 1080p resolution with 30 FPS which is good enough for most gamers.
Other features like background replacement, video compression, noise reduction, and an omnidirectional microphone set this webcam apart from most in the market.
Logitech C922X Pro Pros
Offers HD video quality for live gamers
Comes with a mic with noise-reduction features
Autofocus feature
Logitech C922X Pro Cons
Not compatible with all window versions
Expensive
2. RAZER KIYO Best Webcam for Streaming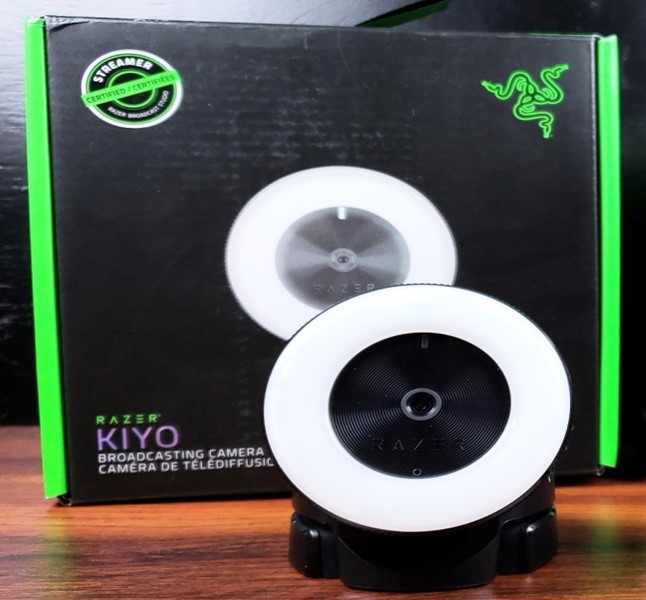 Hardcore gamers will love the Razer Kiyo as it is one of the few webcams designed with gamers in mind. It comes with 1080p 30ps and 720 60ps for video recording and chatting.
It also features an adjustable ring light for efficient light balancing during video recording. In addition, it supports popular platforms like Open Broadcaster Software and Xsplit.
RAZER KIYO Pros
High-end features for video recording and chatting
Autofocus feature
Advanced light adjustment feature
RAZER KIYO Cons
Lags during OBS streaming
3. JELLY COMB WEBCAM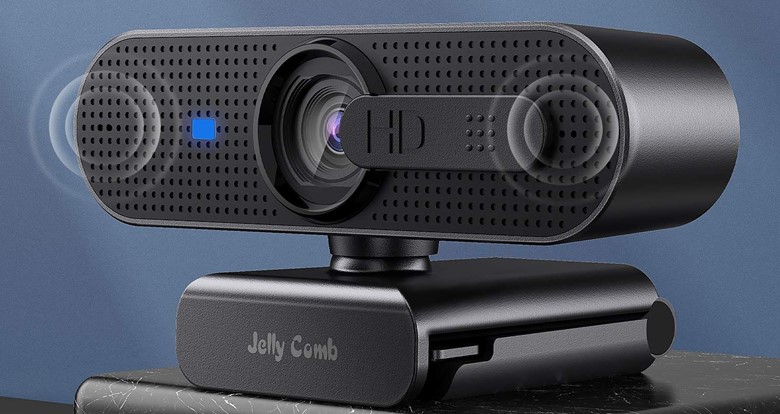 Another high-end webcam for gamers is the Jelly Comb Webcam. This webcam offers features like a wide 80-degree viewing angle, a high-sensitive built-in mic, a five-element optical lens, and an affordable price tag.
While these features are great, you want to be wary of the cons of this webcam. While the price is affordable, its features are also modest. You get 1080p HD at 25ps, no built-in lighting, and manual focus.
JELLY COMB WEBCAM Pros
Affordable
Can be installed on any surface
Wide viewing angle
JELLY COMB WEBCAM Cons
Manual focus

No built-in lighting
4. Logitech C930E HD Budget Webcam For Streaming And Recording
If you're looking for a webcam that allows for sharp videos and photos, then the C930E HD is your best bet.
This camera comes with a 90-degree field of view, HD 1080p video recording, active noise cancellation, autofocus, auto light adjustment, and H.264 compression feature.
All these are very impressive features for gamers and vloggers alike.
Logitech C930E HD Pros
Best budget webcam for video gamers
Tons of features
Logitech C930E HD Cons
Not fully compatible with Skype
5. ANIVIA 1080P HD Best Webcam for Streaming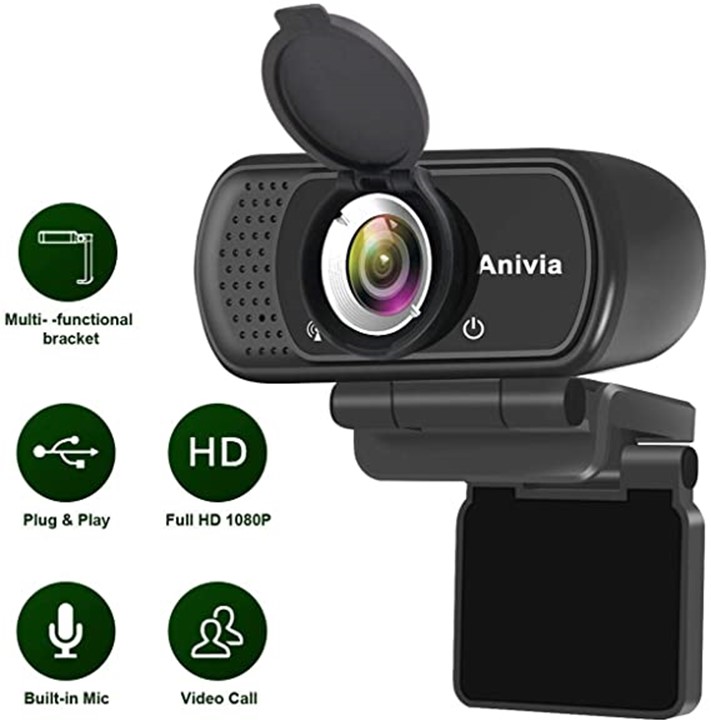 With full compatibility in all sorts of lighting conditions and automatic light correction, the ANIVIA 1080P HD ranks as one of the best cameras for hardcore gamers.
ANIVIA 1080P HD Pros
Two built-in omnidirectional microphones
Affordable
Full HD 1080p recording at 30ps
ANIVIA 1080P HD Cons
6. LOGITECH BRIO
The LOGITECH BRIO is an expensive webcam but it does make up for its price with top features like 4K resolution and HDR functionality
LOGITECH BRIO Pros
Omnidirectional microphones
Active noise cancellation capability
4K UHD video
Light correction
Supports facial recognition
LOGITECH BRIO Cons
7. AUSDOM AW620 Pro Stream Webcam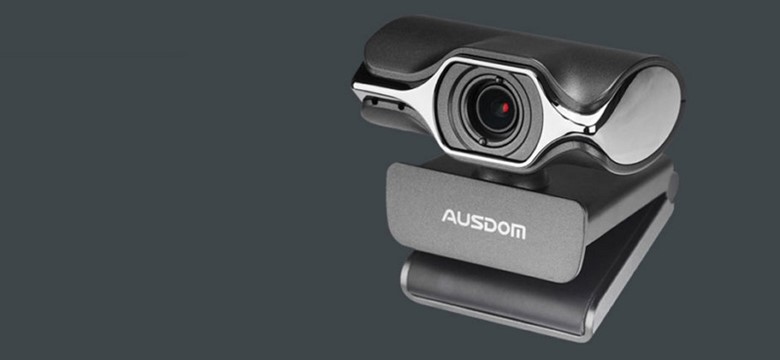 One striking feature of the AUSDOM AW620 is its compatibility with almost all operating systems.
This could come in handy if you need to mount the camera on different devices. Another feature is the 1080p HD camera that allows for high-definition streaming at 30 FPS.
AUSDOM AW620 Pro Pros
Affordable
Lightweight and compatible
1080 HD video
AUSDOM AW620 Pro Cons
8. VITADE 960A Best Webcam for Streaming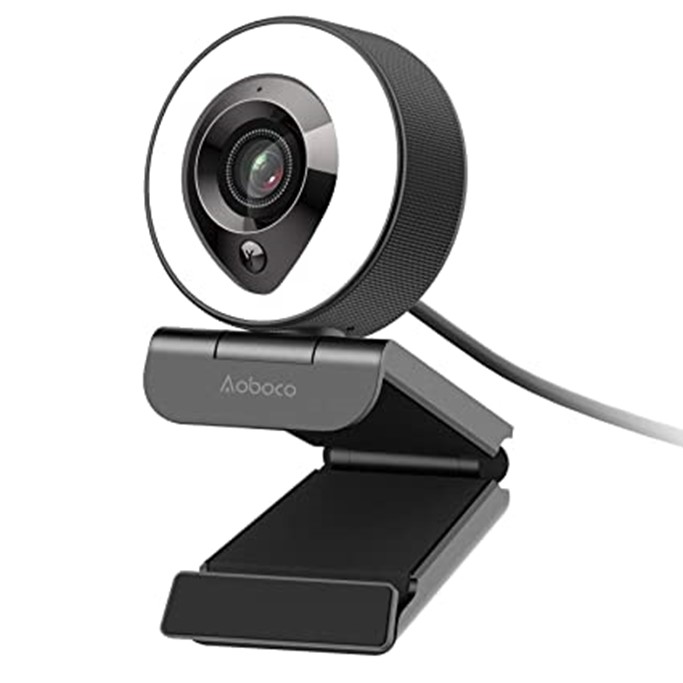 The VITADE 960A is fitted with dual mics, a built-in ring light, plug and play system, and an autofocus feature making it ideal for gaming, streaming, video chats, and video conferences.
It also comes with low-light correction and can rotate 360 degrees. These are top features that you can barely find in most webcams on the market which makes the VITADE 960A one of the best webcams for gamers.
VITADE 960A Pros
Full HD 1080p
Easy to install
Compatible with most devices
VITADE 960A Cons
9. LOGITECH C920S PRO BEST Camera for STREAMING
The LOGITECH C920S PRO is another impressive camera from Logitech. Like all Logitech cameras, it comes with amazing high-end features though it does have a few cons.
LOGITECH C920S PRO Pros
1080p HD video quality
Dual mics
Perfect for live streaming
LOGITECH C920S PRO Cons
Not compatible with all OS
Top 10. Microsoft LifeCam Studio
Concluding this list is the Microsoft Lifecam Studio. It comes with many useful features like Lifecam TrueColor Technology for light correction purposes, a high-fidelity microphone, 1080p recording resolution, and Skype compatibility.
Microsoft LifeCam Studio Pros
Voice cancellation features
1080p HD resolution
Skype compatibility
Microsoft LifeCam Studio Cons
Compatible only with Windows