Last Updated on 4 years by On Trends Gear
Car on-dash mounted cameras or preferably the best front and rear dash cam on Amazon have come a long way since they were first introduced.
Today, there are hundreds of available models with cutting-edge features and price points that could make picking the best dash cam really difficult especially if you are a newbie.
Even if you've used dash cams in the past and you're looking for an upgrade to meet that will offer you the best user experience, and follow the on-trend technology you will find it exhausting as you search through the numerous models that have been made available to all users regardless of their budget.
Luckily, we've researched and handpicked some of the best options you can try out.
Before we jump right into the best front and rear dashcam on Amazon, we will like to clear the air on what you should expect from a dashcam.
What You Should Expect From The Best Front and Rear Dash Cam on Amazon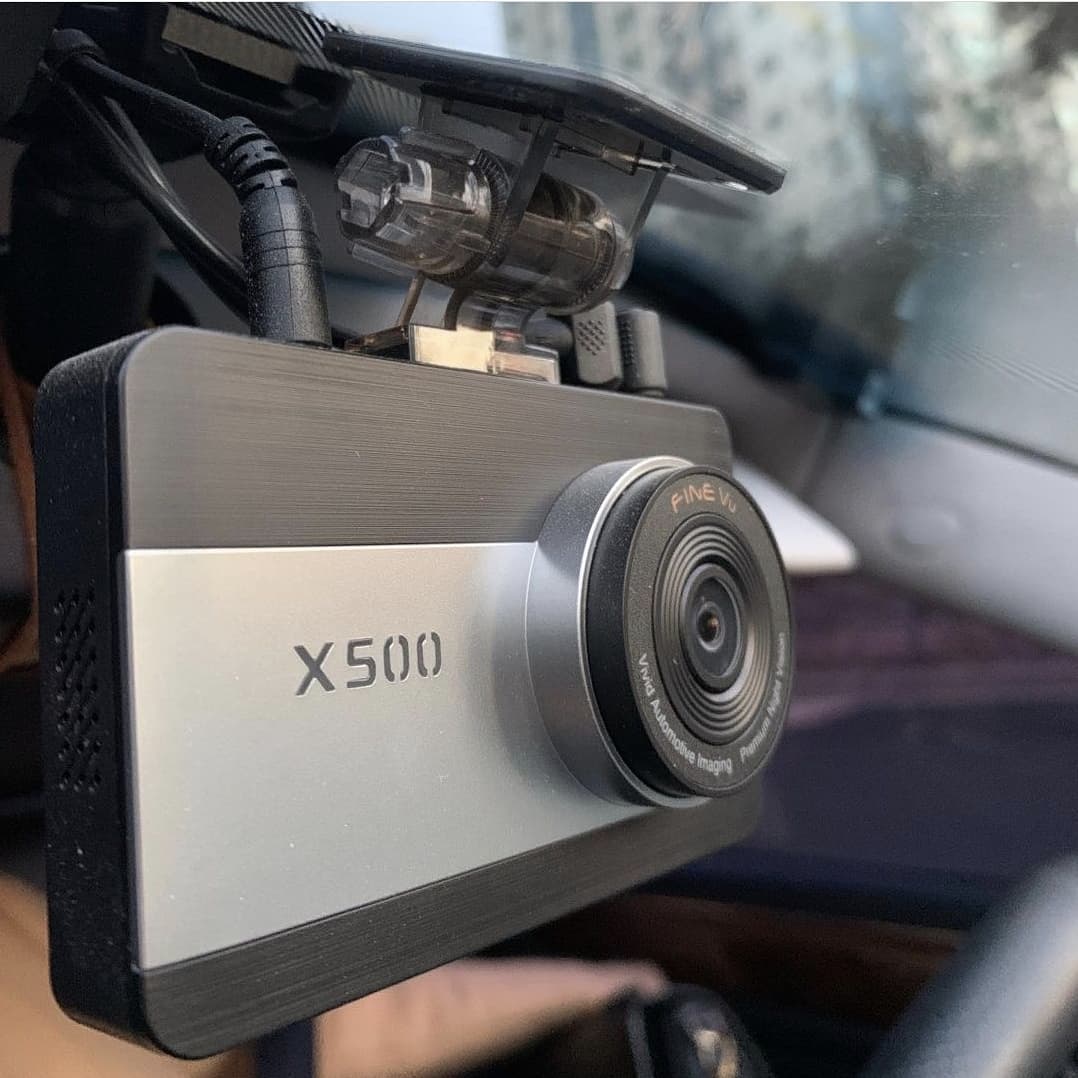 Presently, there are a handful of brands fighting to gain control over the dashcam market. It might not be a large market, but there's definitely a lot of profit in it.
The neck-gripping competition has seen an increase in very advanced dash cams with futuristic features. But still, not all dash cams are created equal and some features are nothing but heartbreaking.
It is important that you know what to expect from the best front and rear dash cam as it will help you make the right decision when settling for one.
For a basic dashcam, you should expect the following features
Auto-On and Auto-Off: Most dash cams are designed to turn on and off with your car. This means that you won't have to worry about getting it charged or replacing its battery.
Loop Recording: This means a dash cam can automatically erase non-collision footage when the memory is full.
30 or 60 FPS: This refers to the number of frames captured per second (fps). High-end dash cams take 60fps to better capture fast action but they do cost more to purchase.
Auto-Record: All dash cams have the auto-record feature, however, the way it works is not always the same. Some dash cams start recording the moment they turn on, while others begin recording only when the car is in motion.
Storage Capacity: Most dash cams only take micro SD cards with up to 32GB capacity. 4k dash cams, on the other hand, require larger micro SD cards since videos recorded and saved take up a lot of space.
Wide-angle Lens: This helps the dash cam see and record more of the areas surrounding a car.
Audio Footage: Most dash cams come with a built-in microphone to capture audio footage.
G-Sensor: G-sensors detect obstructions and signs of a collision. When this sensor is triggered, the camera saves the footage automatically. In some dash cams, you will have to do so yourself.
Image Correction: This feature makes footage especially night shots and low-light footage clearer.
LCD Screen and Instant Playback: Most dash cams come with a small LCD and support instant playback.
Transferable Files: Video footage recorded on the dash cam can easily be transferred through an SD adapter or USB cable.
Suction Mount: Many dash cams can be attached to the windshield of your vehicle via a suction cup
HD Resolution: the Video quality is really important especially when you're trying to figure out the license plate number of another vehicle. While many records are in HD, some records are in UHD which offers more video quality.
The number of features and the quality of the features of a dashcam can directly determine the price of the dashcam. This means you shouldn't expect to see many of the features listed above if you're on a tight budget.
There are many more features that you can find in the latest dash cams, however, these features are only available in high-end models. Some of these features include
Driver assistance technology
Voice recognition technology
CCTV mode
Ability to control other smart devices via Amazon Alexa skills
Top 1. The Garmin Dash Cam 56 – Best Front and Rear Dash Cam on Amazon
For the price, we consider this dashcam to be one of the best options on the market, especially for buyers on a tight budget but looking for something with great quality.
The Garmin Dash Cam 56 features 1440HD resolution and 30 frames per second capture rate. it also offers innovative driver aids that help you drive safely.
Top 2. Nextbase 522GW Car On-Dash Mounted Cameras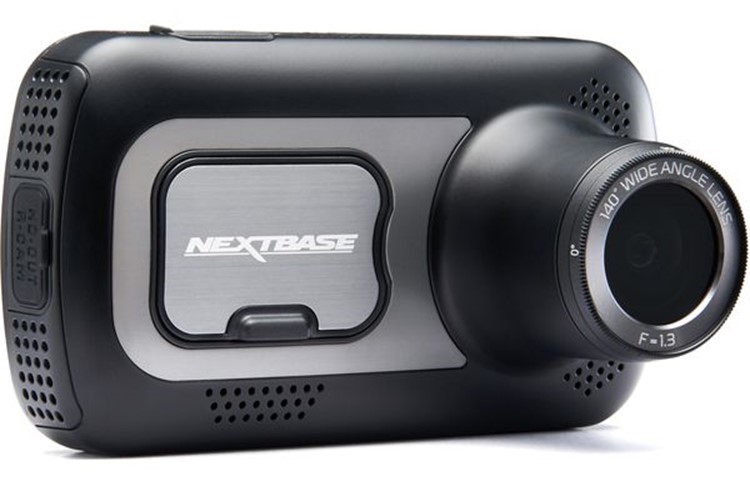 The main key feature of Nextbase 522GW that make it one of the best front and rear dash cam on Amazon is its superior video quality.
This dash offers both 1440p (30fps) and 1080p (60fps). It also comes with a 3-inch LCD screen and an integrated GPS.
Top 3. Garmin Dash Cam Mini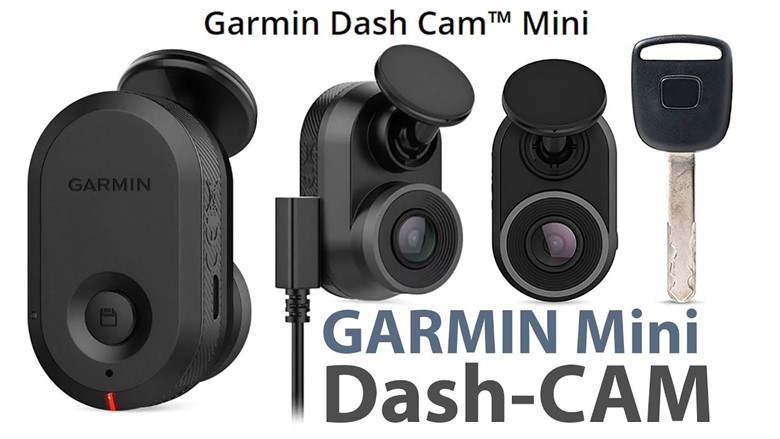 The Garmin Dash Cam Mini is most suitable for buyers on a tight budget. This best front and rear dash cam On Amazon has no LCD screen and it features a tiny design. However, it is able to render high-quality footage.
Top 4. Thinkware F800 Pro Car On-Dash Mounted Cameras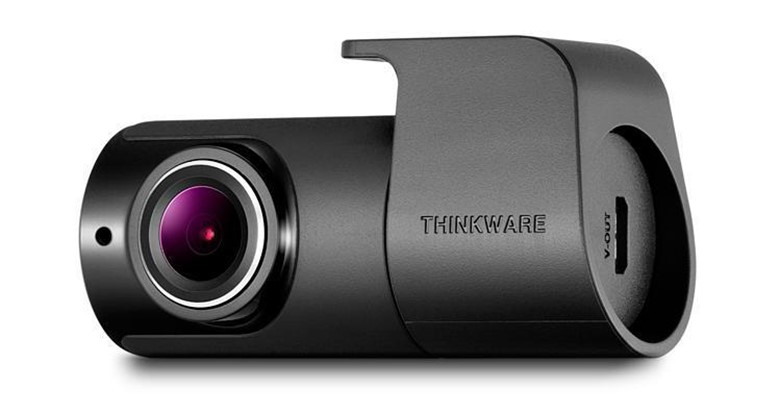 The problem most buyers would have with this dashcam is that it has no LCD screen, even for its price.
Fortunately, the Thinkware F800 Pro makes up for its lack of a screen with key features like enhanced night vision settings, speed camera alerts, and integrated GPS.
Top 5. Vantrue X3 Car On-Dash Mounted Cameras
4K video at 30 frames per second (fps), 160 degrees viewing angle, night vision mode, a 3.0-inch LCD and a 24-hour parking mode are some of the amazing features the Vantrue X3 has to offer.
Top 6. BlackVue DR900S-1CH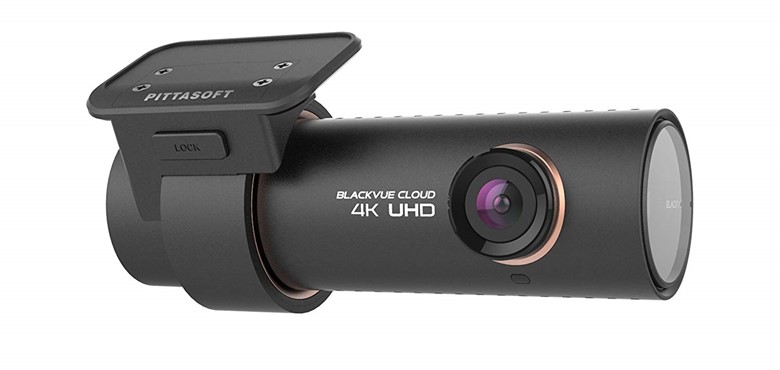 If you're looking for the best front and rear dash cam On Amazon that offers a wide viewing lens, GPS, parking mode, 4k video resolution, and a collision sensor then BlackVue DR900S-1CH is best for you but it lacks the screen that would distract you while driving, then the BlackVue DR900S-1CH is the best choice.
Top 7. Orskey Best Front And Rear Dash Cam On Amazon
The Orskey Dash Cam is one of the cheapest options on our list. It features 1080p video quality and a wide 170-degree lens, but lacks GPS, and only accepts SD cards of up to 32GB.
Top 8. Nextbase 622GW Front On-Dash Mounted Cameras
This is another affordable option to consider, however, it records in only standard HD. Record in 720p HD with the Nextbase 112 Dash Cam which features a 120° wide viewing angle to record every unexpected moment
Top 9. Nexar Beam GPS | Full HD 1080p Dash Cam
Sale
While the video quality of this dash cam is high, it has GPS functionality and a screen that makes it best for only those on a tight budget.
it auto-records as you drive, saves clips to your free cloud & creates insurance reports. Nexar automatically identifies dangerous situations on the road & saves them to your phone. 
Top 10. KDLINKS R100 Best Front And Rear Dash Cam On Amazon
This dashcam comes equipped with all the standard features you should expect in high-quality dashcams.
It features 1080p resolution, 165 degrees field of view, and a powerful battery. The R100 Dash Cam records Full HD videos in 1296P at 30 fps with H.264, and full HD (1920*1080P) from the rear camera!
Wrapping Up The Best Affordable Car Dash Cam To Buy Right Now
If you're looking for the best budget dash cam to buy that is worth your money and time, we have taken our research on several dashcams on Amazon, and we've found that the best overall front and rear dash cam on Amazon fits everyone's budget.
Last update on 2023-10-09 / Affiliate links / Images from Amazon Product Advertising API