Last Updated on 4 years by On Trends Gear
I stumbled upon this question what is better, the PS4 vs Xbox One S? On our Facebook gaming groups, so I decided to objectively answer and leave you to make the final decision Based on our review of the two gaming consoles and your preferred and favourite gaming console.
If you are gaming you may probably need both PS4 & Xbox One S because of their impressive design, features and specifications, although there has been an upgrade to those consoles Ps 5 and Xbox One X
PS4 Vs Xbox One S Specifications & Reviews
We have taken much of our time to compare the two popular game consoles to see which one is right for you to buy especially right now, so you read through the reviews of the two consoles.
PlayStation Game Console 4
Sony PS4 is the latest generation PlayStation console currently, although the Sony PS4 Pro is now available which comes with more specifications and powerful hardware.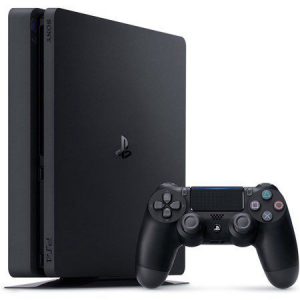 PS4 comes with amazing designs including a wireless controller and other specifications.
Sony PS4 Slim Key Specifications And Features
500GB to 1TB HDD Storage user replaceable
HDR Video Support
1.8 TFLOPS, AMD Radeon Graphics
1.6GHz 8 core x86 64bit AMD jaguar Processor
Bluetooth 4.0
Dual-band WiFi
1 DualShock 4 Wireless Controller.
Wireless Controller Name
Dualshock 4 | Ps4 Available in the Box: Yes, 1 Dualshock 4 wireless controller (But you can Buy additional controllers separately) | Motion Sensors: Yes, Six-Axis Accelerometer/Gyroscope
PS4 Features
it comes with Unique Share Button | Precision Controls | latest Dual analogue sticks | Responsive Trigger buttons | Multiple Vibration Motors for Feedback | loud in-Built Speaker | 3.5mm Audio Jack | fashionable Light Bar Feedback | Micro USB port for charging
Pros and Cons
Pros
Better first-party selection
Better reputation
New PS4 Supports virtual reality with its own dedicated headset (though it needs to be purchased separately
Cons
Less powerful
It's Larger in size
Backward compatibility not supported with discs
Today's best ps4 pro deals
Xbox One S Game Console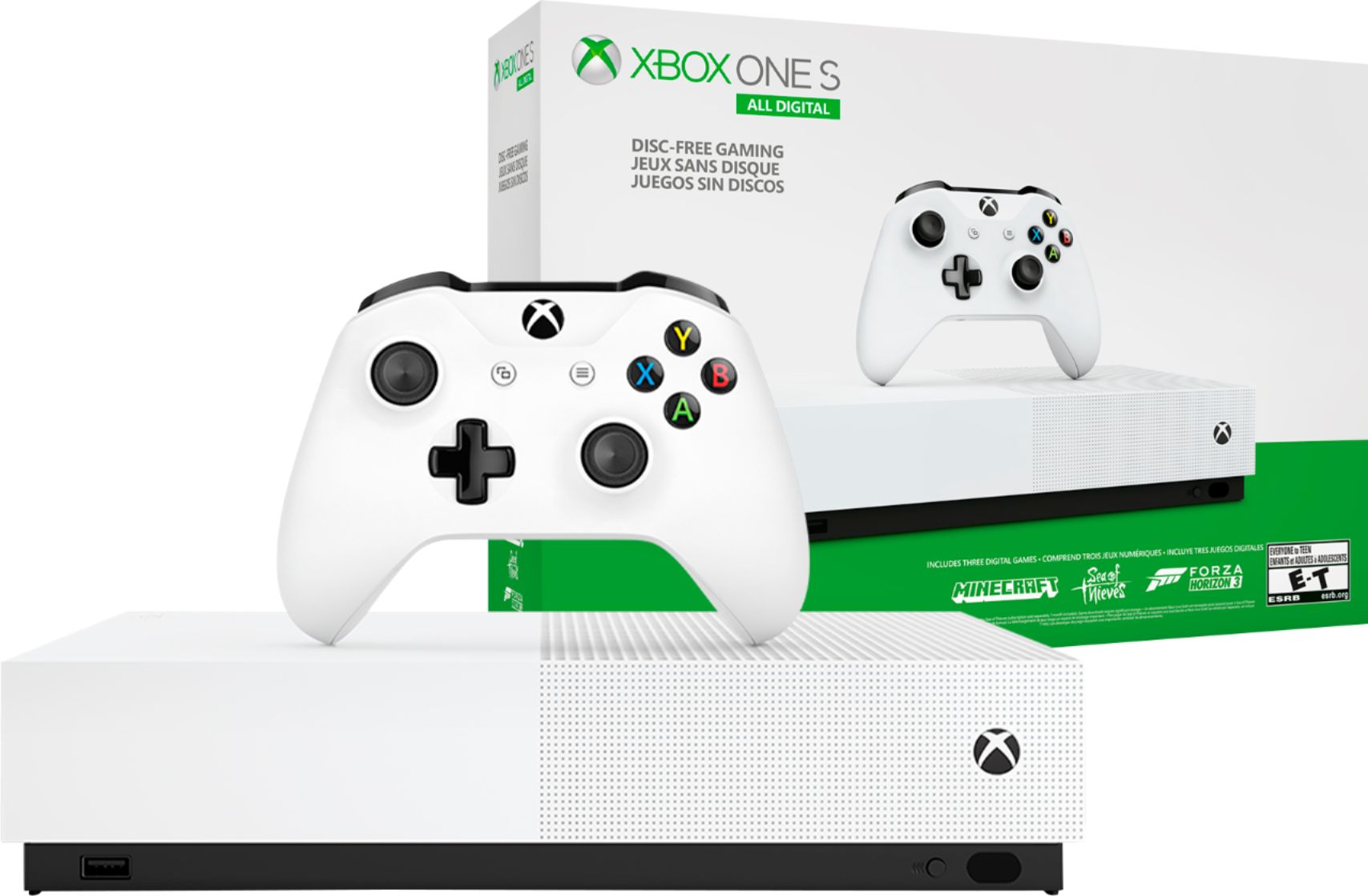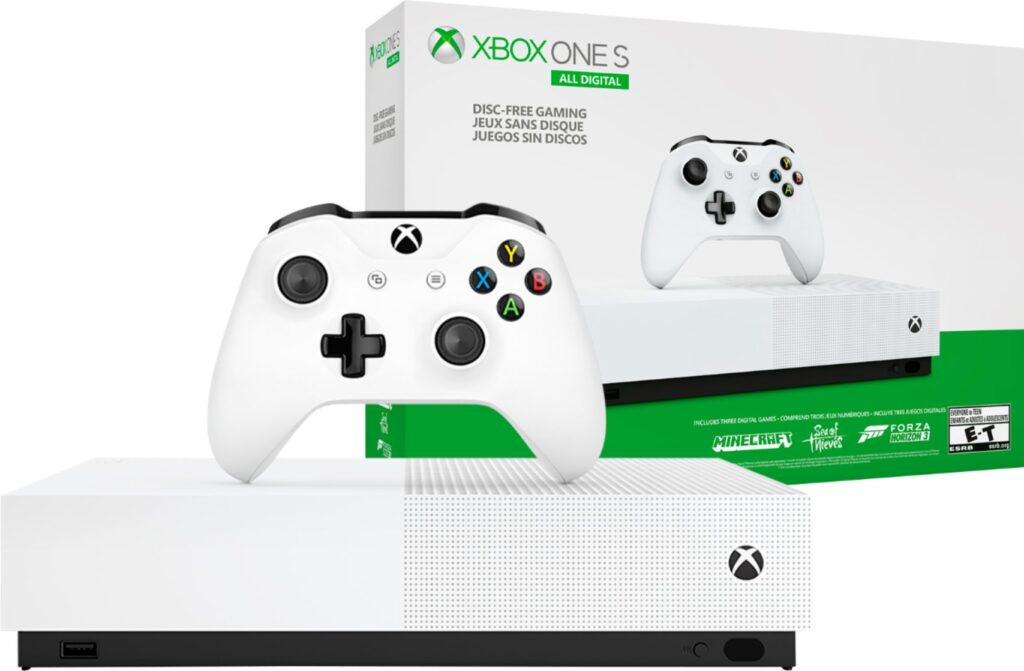 Xbox One S is the latest version of Xbox One, this gadget comes with amazing features and design,
it features 4K upscaling for games, also 4K HDR support and media, an Ultra HD Blu-ray player, power supply built-in included in the spectacular machine.
X Box One S Specifications And Features
1.75GHz 8-core x86-bit AMD Jaguar Processor
4K HDR Video Support
4K upscaling
500GB HHD, 1TB, 2TB HDD Storage
Dual-band WiFi
1.4 TFLOPS, AMD Radeon Graphics
8GB GDDR 5 RAM
1 XBox wireless controller
Wireless Controller Name:
Xbox Wireless Controller | Xbox One S Available in the Box: Yes, it comes with 1 Xbox Wireless Controller (but you need to Buy additional controllers separately)
Xbox One S Features:
Premium D-Pad | Precision Controls | Responsive Trigger buttons | Game Menu and View buttons | 3.5mm Audio Jack
Pros and Cons
Pros
More powerful
Xbox Game Pass is cheaper than PlayStation Now and is now bundled with Xbox Live
Xbox Live services are faster and more reliable than PlayStation Network
Backward compatibility using discs
Smaller
Cons
More expensive
Fewer exclusive games.
PS4 Vs Xbox One S Hardware
Image
Product
Features
Price

Only on Playstation PS4 bundle includes a Jet black 1TB PS4, matching Dualshock4 wireless controller,
Higher-resolution character models, improved shadows and lighting, in addition to several other gameplay improvements.
Experience the full horizon zero dawn adventure.

View

Watch 4K Blue ray movies and stream 4K content on Netflix and Amazon video
Experience richer, more luminous colors in games and video with high dynamic range
Play over 100 console exclusives and a growing library of Xbox 360 games on Xbox 1

View
Both PS4 and Xbox One S come with impressive and attractive designs that look amazing when you are playing games.
Both consoles have 500GB inbuilt storage that you can expand by connecting an external hard drive, it can be 1TB, 2TB, or more, PS4 users have the opportunity to open their game consoles and swap into the latest 2.5 inches or SATA drive.
After getting your game consoles the next thing to think about is whether you want a wired or wireless model Which company makes the best gaming headsets? The best gaming headsets you can buy today
PS4 Vs Xbox One S Game Library
Xbox One S and PS4 play many third-party blockbuster games such as Red Dead, Sekiro Shadow Die Twice, Fortnite, Redemption 2, PUBG, Celeste, Apex Legends, Stardew Valley, Dead Cells, Resident Evil 2, Watch Dogs Legion, Cyberpunk 2077 and others both system have all these Xbox One S and PS4 have all these amazing third party blockbuster games.
But PS4 also have special games that Xbox didn't have like, God of War, Horizon Zero Dawn, Marvel's Spider-Man, Uncharted 4, and others.
Xbox One S also have great first-party games like Sunset Overdrive, Halo 5, Blind Forest, Gears 5, Forza Horizon 4 and other fantastic game. Sony recently unveiled compatible games with Ps4, PS5 and their other game consoles  
PS4 V Xbox One S Controller
Xbox controller has a textured grip and they give you the opportunity to customize your own controlling pad through their Xbox Design Lab, while the PS4 controller comes with highly ergonomic, reactive light bar support and also has a touchpad, PS4 controller sure micro USB charging out of the box why Xbox user needs to buy AA batteries or charging kit.
PS4 V Xbox One S Entertainment
Xbox One S is amazing when it comes to entertainment, the console allows you to transmit your cable box's TV signal, and you can play games and watch TV with amazing features, but you are limited to 4K streaming.
Xbox console is also featured Kodi popular media server application that allows you to access any TV shows, songs, movies, and images you stored on any device, also Dolby Atmos, which allow the user to compatible home theatre system to enjoy good sound, and Xbox One S will soon support Dolby Vision to improve HDR quality.
Both PS4 and Xbox One S featured numerous apps like Netflix, Hulu, Spotify, WWE Network, Crunchyroll SoundCloud, Deezer, and Pandora for music service.
PS4 V Xbox One S User Friendly
Over the years of updates, both Song and Microsoft didn't stop adding amazing features that make these systems more entertaining and user-friendly for everyone,
especially when it comes to support, Microsoft includes Xbox Assist and Xbox Skill that allows you to control your Xbox One S with voice using Alexa device like Amazon Echo Dot and other features that make Xbox One S so easy to use.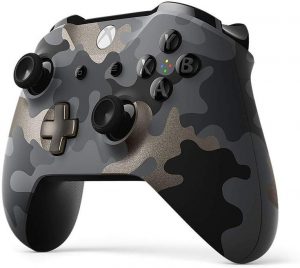 PS4 has a simple menu that makes it so simple for their user to navigate, PS4 also have it so easy to capture gameplay moments their user can share with friends,
DualShock 4's Share button allows you to share, record a clip, and at the same time broadcast or take screenshots of your gameplay,
PS4 user can share their gameplay screenshot and video to their Twitter and Facebook Pages, and Xbox users have the option to stream through Microsoft's Mixer service
Both Xbox One S and PS4 consoles can broadcast gameplay directly to Twitch only PS4 can stream it to YouTube.
PlayStation Now Vs Xbox Game
Xbox and PlayStation have their own Netflix for games services it called PlayStation Now and Xbox Game.
With $10/month, You can download and play a catalogue of hundreds of games on Xbox Games, including Xbox's latest releases.
Xbox also offers you the ability to bundle Xbox Game Pass with your Xbox Live subscription which cost $15/month for Xbox Game Pass Ultimate.
PlayStation Now also cost $10/month, is a streaming service that leads to greater lag and less reliable connection
PS4 Vs Xbox One S Price
PS4 is currently available both on their official website and other retailer websites like Amazon and other retailer stores ranging in price from $230 to $260. [Note that Price varies] and also
Xbox One S is also available both on their official website and other retailer websites like Amazon and other popular online stores with raging prices of $140 to $160. [Note that Price varies]
PS4 Vs Xbox One S Comparison Table 
Preview
Editorial Choice
Best Budget
Title
PlayStation 4 Slim 1TB Console - Only On...
Microsoft Xbox One S 1Tb Console - White...
Editorial Choice
Preview
Title
PlayStation 4 Slim 1TB Console - Only On...
Best Budget
Preview
Title
Microsoft Xbox One S 1Tb Console - White...
List Of Fight Stick Games Compatible With Ps and Xbox
You can buy it on Amazon and play it both on PS4 and Xbox One S.
Click the links below to check the price and review
Last update on 2023-10-09 / Affiliate links / Images from Amazon Product Advertising API