Last Updated on 3 years by On Trends Gear
Sony recently unveiled the PS5 game and with that, we are expecting lots of developers to make their upcoming games compatible with the new hardware.
Well, most developers seem already prepared for the release of the PS5 and they already have some impressive games in development.
Out of all these, here are the top 15 PS5 games to expect with the release of the new gaming console.
1. Starfield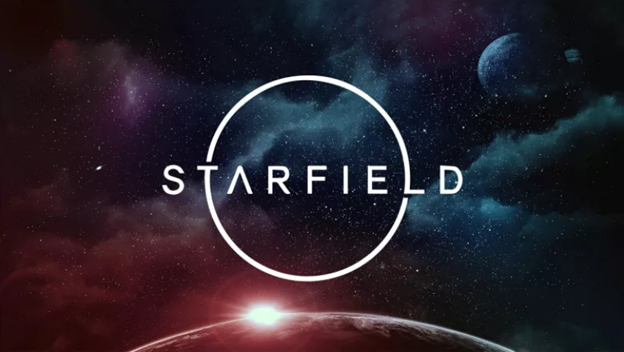 While Bethesda has not been forthcoming about the recent situation of most of its projects, we can say for certain that Starfield will come to PS5.
The single-player RPG set in outer space will bring all the thrills and action you would expect from an RPG game including grand storytelling.
There is no reliable news on the actual date that Starfield will be made available, but we can say for certain that you will be able to enjoy it on your PS5.
2. God of War 2
Is God of War 2 really coming to PS5? Well, we don't know for sure, but we hope it does.
There has been no official statement as to the state of the game but with the success of the God of War reboot on PlayStation 4, we expect Sony to come up with something real soon.
PlayStation 5 Console
Lightning Speed - Harness the power of a custom CPU, GPU, and SSD with Integrated I/O...
Stunning Games - Marvel at incredible graphics and experience new PS5 features.
On the PS5, God of War 2 would be nothing short of impressive. With brilliant displays at 120Hz, 60fps, and 4K display, you would experience this game at a whole new level.
There is little chance that the game would be released in 2020, with the PlayStation 5 release already slated for the holidays.
But we can keep our fingers crossed and expect a pleasant surprise.
3. Grand Theft Auto VI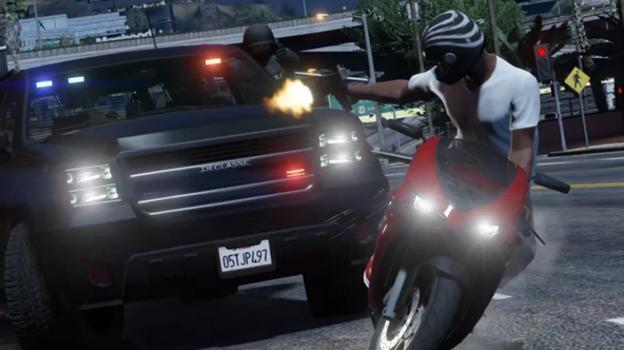 GTA VI is another classic game that we can only hope to hit the market with the release of the PS5.
But like the God of War 2, there is nothing that has been said about this game. Being an open-world game, the world of GTA VI would greatly benefit from the improved features of the PS5.
Graphics would be rendered at higher resolutions and there would be faster loading of the open world.
This allows for faster player gestures without geometry or pop-in issues. It is something we are all looking forward to.
4. Final Fantasy Remake VII
Already an exclusive to PS4, you can expect something special for the PS5 from Square Enix.
Not to jinx it, but you can as well expect the best graphics, gameplay, and responses from the new release thanks to the PS5's impressive specs like 120Hz gameplay, 4K resolution, and higher frame rate.
5. The Lord of the Rings: Gollum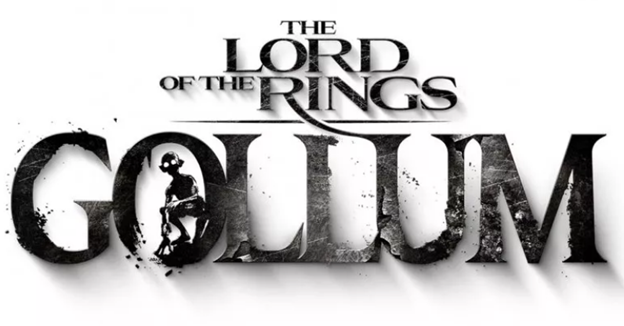 The Lord of the Rings: Gollum is one game we not only expect to show up on the PS5, but we are also sure that it is going to come on board.
The game is by Daedalic Entertainment and is expected to be released on PC and all new generation console platforms.
Well, the PS5 is a new-generation console so you can keep your hopes high and expect the infamous protagonist and his world to come to the PS5.
According to Carsten Fichtelmann, the co-founder and CEO of Daedalic, the story of the game would be based on the time before Gollum first appears in the book.
It promises to be even better than previously released the Lord of the Rings games. Well, with the impressive graphical capabilities of the PS5, we can certainly agree on that.
6. The Elders Scrolls VII
Not only Starfield but we also "expect" Bethesda to come up with a successor to this classic action-packed game. Note the emphasis on expect.
Just like Starfield, Bethesda is still tight-lipped on the progression of the game. Well, with the fifth instalment of the series, The Elder Scroll V: Skyrim being released in 2011, you can agree that a successor is long overdue.
7. Ghost of Tsushima
Enjoy the chaos of Feudal Japan with amazing swordplay, cinematic presentation, and an authentic Japanese score with the Ghost of Tsushima. Well, that's if it comes out that is. So what do we know?
SuckerPunch only leaves us speculating and expecting. However, there is more reason to hope than there is for any other game.
This game features an impressive art style, authentic-looking characters, and weapons that make it ideal for a PS5 release.
8. CyberPunk 2077
From the makers of The Witcher comes this dystopian classic RPG game CyberPunk 2077.
Featuring deep RPG customization and stunning graphics, this is not a game to overlook and definitely something to watch out for. There are hopes that CyberPunk 2077 would get a PS5 release.
The game was originally set to be released in April 2020, however, that was pushed to September 2020 which is very close to the expected PlayStation 5 launch.
9. Horizon Zero Dawn 2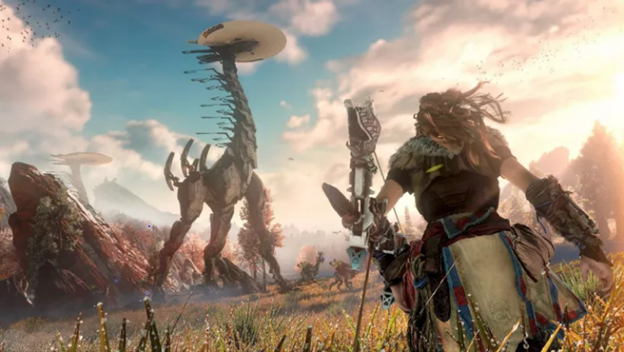 Along with a new God of War game, we also love to see something from Horizon Zero Dawn.
Considering its graphical and gameplay requirements, this far-future game would do very well on the PS5. Its impressive gigantic robotic machines and RPG gameplay would be well-represented on the PS5.
We are also expecting some improvements to the game. Some flaws didn't really seat well with players. While the game is a classic, its rather barren game world would have included a bit more.
Other flaws like voice acting will expectedly get revamped. Considering the appalling long loading time of the current game, we do hope that the PS5's SSD would help us fix that.
10. Call Of Duty: Black OPS 5
Should you expect a Call of Duty: Black OPS 5 release for the PS5? Absolutely. While we are not 100% sure, we can bet that something will definitely happen.
According to the renowned gaming news site Kotaku, there is going to be a new title from the creators coming up as a cross-platform release.
The title is going to be set during the Cold War time period and would coincide with the launch of the PS5.
This will also fall in line with the next Xbox release date so it makes perfect sense for the Call Of Duty: Black OPS 5 to get a fall release date
11. Ratchet & Clank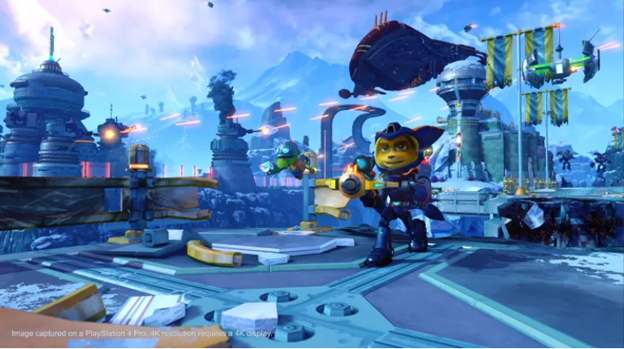 While there is more hope for the new version of Marvel Spider-Man, we can still expect a classic release of the duo of doubles acts, Ratchet & Clank.
Insomniac got its hands full with the release of the PS5 and there are high hopes that it will introduce some fresh blood that will work well with the PS5's impressive capabilities.
12. Gods And Monsters
The PS5 will hit the shelves in the Holidays of 2020 while this classic game will come just a year later.
Considering it is a favourite of many gamers, the release date should be pushed a lot closer.
Well, something is better than nothing so you can hope for exciting new adventures, better action sequences, stylized visuals, and become a war hero battling and defeating mythological monsters.
This game comes from the makers of Assassin's Creed which already makes it a huge deal for gamers used to the thrills, strategies, and tactics of action games.
13. Assassin's Creed: Valhalla
Assassin's Creed has come such a long way. Though the movie adaption didn't impress us that much, its games still remain dear to our hearts.
With the release of the PS5, Ubisoft is looking to give something fresh.
This is totally expected. The Assassin's Creed franchise is one of the most successful franchises in gaming history so it would be surprising if Ubisoft didn't follow suit to release something new.
In this game, you will be exploring Scandinavian territories with an axe. You will literally become a fearless Viking journeying from Norway to England and beyond.
There has already been a teaser trailer and gameplay reveal for the PS5's biggest rival, the Xbox Series X, so it's just a matter of time before something comes out for the PS5.
14. Outriders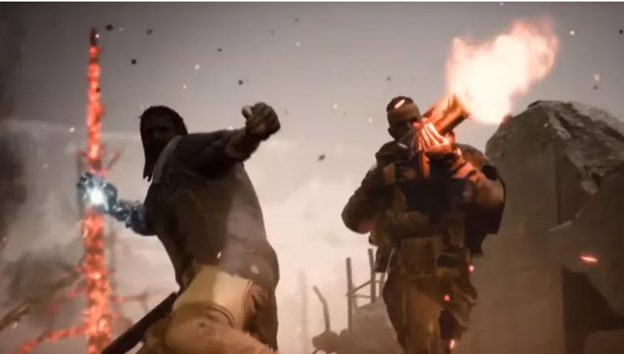 Shoot, reload, shoot! Out of bullets? Then some magic would do. People Can Fly and Square Enix gives you a taste of action and modern magic with Outriders, a blend of sci-fi shooting and superpowers set for Holiday 2020.
This classic RPG shooter game from the creators of Final Fantasy promises to be fun and exciting.
Its recent trailer confirms that there is a lot to enjoy from this game and we can expect a release that is sure to turn heads.
While there is still little to tell about how the gameplay is going to be, the recent teaser trailer offers some promise as to what to expect.
15. Madden NFL 21
Madden NFL 21 is one of EA's annual sports simulators that will get a dedicated PS5 version.
This brings a lot of new and improved features thanks to the improved capabilities of Sony's new flagship hardware.
With the new version, comes the new Skill Stick. This offers more unique manoeuvres so you can make signature moves in multiple positions.
If you're a fan of sports simulators, then Madden NFL 21 is definitely something to look forward to.
PlayStation 4 Top Game Lists
Sale
Bestseller No. 1
PlayStation PS5 Console – God of War...
Embark on an epic and heartfelt journey alongside Kratos and Atreus with the...
Bundle includes: PlayStation 5 console, DualSense Wireless Controller, Base, HDMI...
Last update on 2021-09-30 / Affiliate links / Images from Amazon Product Advertising API