Last Updated on 3 years by On Trends Gear
Social media is already buzzing with the release of the PS5 and there are tons of reviews here and there.
Users are already making modifications, turning the white exterior to black for a cooler, gamer look among many other tricks.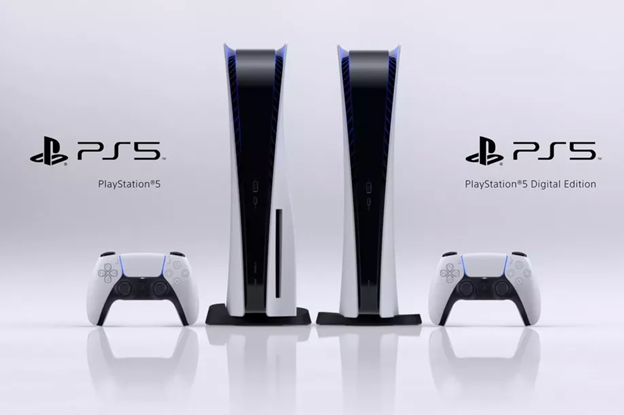 This might make you think that the PS5 is the coolest console that was ever released but there is the Xbox Series X and the Xbox One X which come with many amazing features you will find in the PS5.
So is the PlayStation 5 Worth Buying Over Xbox One X?
This PS5 review will tell you all you need to know and more.
PS5 Specs
CPU: 3.5GHz, 8-core AMD Zen 2
GPU: 10.3 teraflop RDNA 2 GPU
RAM: 16GB GDDR6
Storage: Custom 825GB SSD
Expansion: NVMe M.2 SSD slot
Disc
drive: 4K Blu-ray player
Dimensions : 15.4 x 10.2 x 4.1 inches
Weight: 9.9 pounds
PS5 Release Date
The PS5 was finally launched on November 12, 2020, after a long wait. Actually, this launch date is for those in the U.S. and the UK.
Other parts of the world had to wait till November 19 to get their hands on the new gaming console.
PlayStation 5 Price
Sale
PlayStation 5 Console CFI-1102A
Stunning Games - Marvel at incredible graphics and experience new PS5 features.
Breathtaking Immersion - Discover a deeper gaming experience with support for haptic...
Just like the new Xbox the PS5 comes in several versions aimed to meet all budget types. The standard PS56 costs $499 and comes with a 4K Blu-ray drive.
The PS5 Digital Edition is discussed but will cost you a hundred dollars less. It costs just $399.
While these are the standard prices, you might find that the PS5 costs a little more in some stores and areas. Well, that is due to the craze behind the console.
Most stores are selling out quickly and with such high demand, retailers can alter the prices to inflate their pockets.
Not to worry, you can actually purchase the console for less if you use discounts and coupons offered by some stores.
PS5 Review: Build and Design
The PlayStation 5 is very different from the previous models when it comes to design and builds quality.
This new game console is built to last featuring tougher materials and a massive chassis that allows it to pump out superior performance while remaining cool and quiet.
The Sony PS5 measures 15.4 x 10.2 x 4.1-inch which is far bigger than the previous models and even the next-gen rival, the Xbox Series X.
While the design is great to look at and would make for a nice decorative item in your entertainment area, the sheer size would make it difficult to set up. You may have to put your precious PS5 on the floor or set up a dedicated space and a small table with it standing vertically.
Fortunately, the PS5 comes with a detachable stand that allows you to position it anyhow you want – vertically or horizontally.
The PS5 features a futuristic aesthetic which is one of the hottest debate topics since it was unveiled. The design is definitely eye-catching whether you're setting it horizontally or vertically.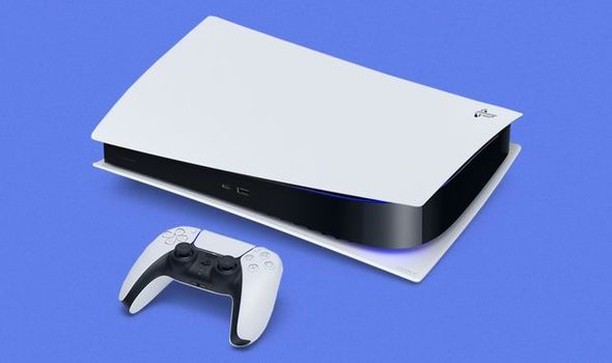 On the side are LED status lighters which beautify the interior. You will also find several controller icons in the inner panels which add an extra touch to the design for a completely stunning finish.
The PS5 features a large internal fan and massive vents that keep the interior cool and quiet even while playing those heavy-duly games.
PS5 Review: Ports and Expansion
The PS5 features a standard array of ports that will cater to all modern needs. At the front, you will find a Hi-Speed USB Type-A port including a USB Type-C SuperSpeed port.
Checking out the back, you will find dual SuperSpeed USB-A ports, an HDMI 2.1 port, an Ethernet jack, and an AC adapter.
You won't find an optical audio port which is a bit of a letdown for users with high-end audio devices. If you're still looking interested in optical connections, you can shop for optical-to-HDMI splitters and get your high-end audio devices plugged in.
The PS5 offers a built0in 825GB of SSD storage but you can expand this to include more files, games, and just about anything you want to have on your PS5.
You will find a PCle 4.0 M.2 expansion slot but this can only be accessed by opening the console. Worse, the SSD must meet Sony's bandwidth. Thankfully, the PS5 does support standard external hard drives for game and file storage.
PS5 Controller
The PS5 Controller is probably the most amazing part of the entire console. It s consider the most next-gen thing about the gaming console and there are many reasons as to why this is so.
The PS5 DualSense Controller features haptic feedback, built-in speakers, and adaptive triggers all allowing for an immersive experience that is second to none.
The DualSense feature performs perfectly in the pre-installed Astro Playroom designed to give you a feel of the performance of the feature. The adaptive triggers are also another great addition.
PS5 Review: Performance
Featuring a powerful 8-core AMD Zen 2 processor and 10.3 teraflops of graphics, the PS5 promises you an amazing performance that is yet to be rivalled.
The super-fast custom SSD also boosts the loading time of your titles ensuring you get to the best gaming experience regardless of the game.
The PS5 worked well with a handful of titles and it definitely the big upgrade everyone has been waiting for.
You get to enjoy a fantastic running experience with Spider-Man: Miles Morale which is the biggest deal about the new console when it comes to games.
For one, the graphics in this video game are amazing and would easily pass off for a high-end PC game rather than a PS title.
The 4K performance is not shitty as with previous Sony game consoles and the improvements are stunning.
The PS5 version of Spiderman: Miles Morales features a special performance mode. Once active, it will turn off effects such as ray tracing.
This boosts the resolution of the display to upscaled 4K with the rate of 60 frames per second.
This is one of the biggest upgrades to the PS5 as you would have to deal with the painstaking 30 frames per second in the PS4.
Another amazing feature that boosts the performance of the PS5 is its lightning-fast SSD. With this, you would experience almost zero downtime whether you're running demanding games or just loading the home screen.
This is another area in that Sony does excel as this would normally take about 20 seconds in the PS4 version.
The blazing-fast SSD also drops the boot time to just about 22 seconds with some games loading in just about 10 seconds.
Sony still has a long way to go when it comes to loading time but the improvements it has included so far are worth it.
PS5 Backward Compatibility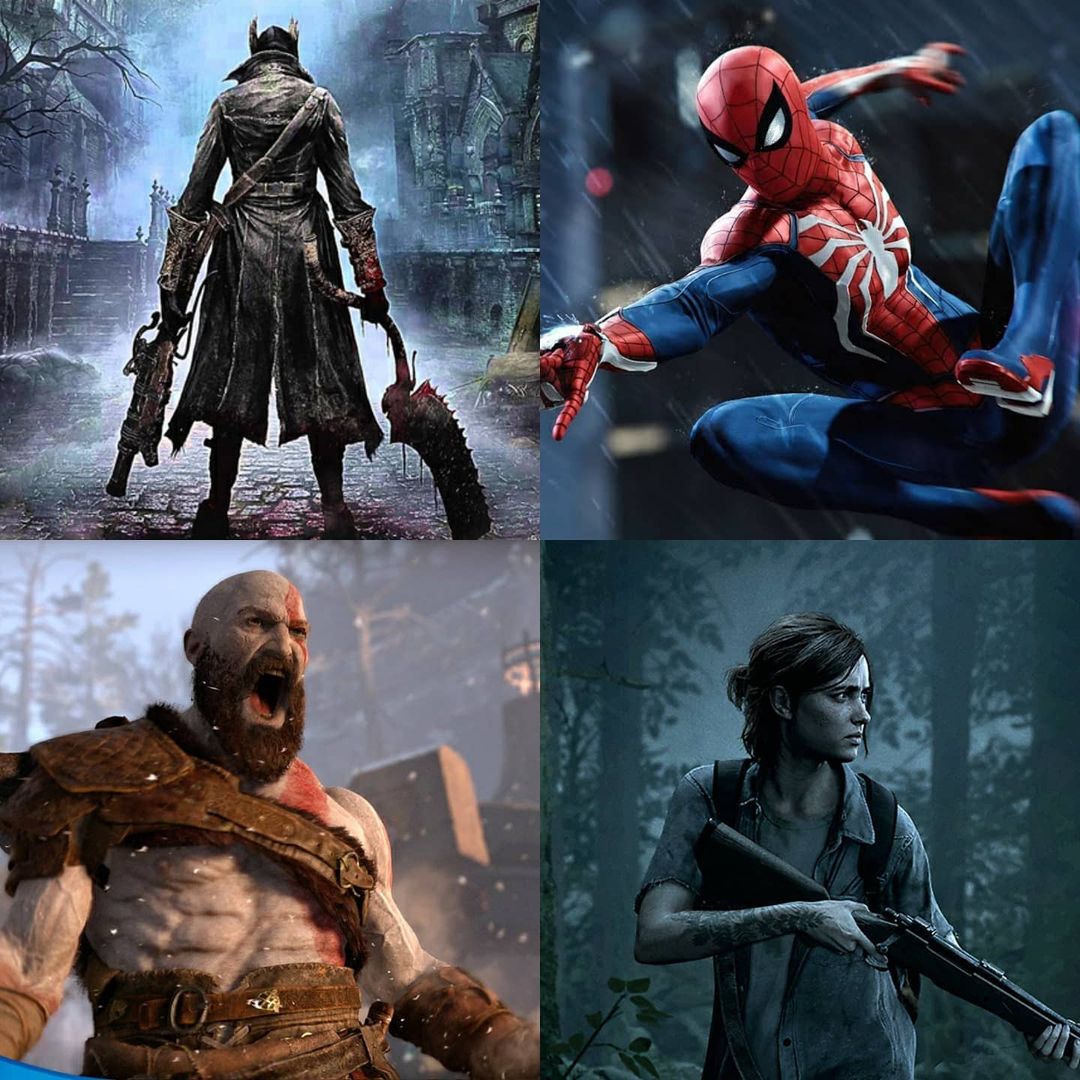 The PS5 would; work with nearly all PS4 games which is a big step for Sony. You will note the complete lack of backward compatibility in the previous generation.
The PS5 would work well with many popular PS4 titles including Resident Evil 2, and The Last Part of Us Part II. Mortal Kombat 11, and God of War.
Not only will they deliver better imagery but they would also load faster than on the PS4. The big boost in image quality is due to the PS4 Pro enhancements offered by the game. These are clearly enhanced in the PS5.
The PS5 would also work well with most first-party and official PS4 accessories. You can pair it with a wide range of headsets plugged into the 3.5mm audio jack. Third-party wired controllers would also work perfectly.
PS5 Review: 3D Audio
A big upgrade to the PS5 is the Tempest Engine which delivers 3D audio for supported games. As for everything with the word "3D" attached to it, this means superb sound delivery with greater directionality than any standard stereo can offer.
Best of all, this feature is designed to work with many brands and models of existing headphones and headsets including some new types like Sony's new Pulse 3D Wireless Headset.
You will enjoy this feature to the fullest in Astro's Playroom. You should be able to hear sounds like rain falling and tornadoes whirring as if it is a real experience.
Still, this feature is long from being utilized. It is more like juristic technology that developers would have to improve their games to work with.
Xbox Series X vs Ps5 Price; Which console wins?
Preview
Editorial Choice
Best Budget
Title
PlayStation 5 Console CFI-1102A
CPU
8-core, 3.8 GHz AMD Zen 2
Optical Disc Drive
4K UHD Blu-ray (Standard PS5 only)
Editorial Choice
Preview
Title
PlayStation 5 Console CFI-1102A
Optical Disc Drive
4K UHD Blu-ray (Standard PS5 only)
PS5 Review: Verdict
The PS5 has stiff competition from other game consoles but not one comes close except the Xbox Series X which is Microsoft's offer. The competition is tough with Xbox Series X flaunting several features that might make you want to change sides, however, the PS5 isn't that bad.
It is actually impressive featuring some outstanding specs that it should have included years ago.
If you're considering saving up for the PS5, you should probably get to filling up your piggybank and taking up discounts so you get can get to catching bag guys and climbing leaderboards.
Last update on 2021-09-30 / Affiliate links / Images from Amazon Product Advertising API