Last Updated on 3 years by On Trends Gear
If you've been cracking your head trying to figure out the difference between an HDMI switcher and a splitter, then this guide would come in handy.
These HDMI devices help with audio and video viewing, however, there is a lot of confusion as to what they actually are.
It is also very important that you know the difference between both devices to enable make a purchase you won't regret.
Some devices may be advertised as an HDMI switchers, however, they only function as a splitter.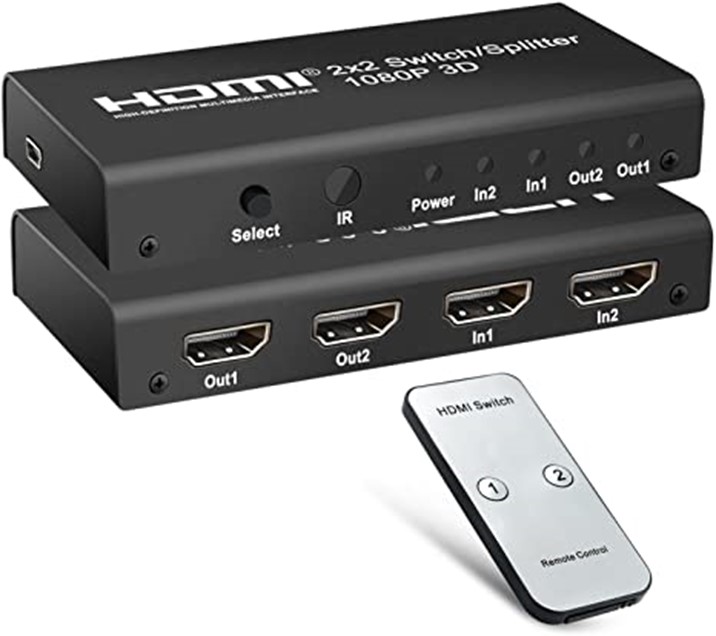 These devices are so confusing that even sellers would make the honest mistake of mixing them up and selling something else to you.
Without further ado, here is an explanation of this HDMI distribution equipment.
What is an HDMI Splitter?
An HDMI Splitter is a device with a single input and multiple outputs. It would take one source and several it to several displays at the same time.
A basic HDMI switch comes with a single HDMI line at one end which is split into two HDMI lines at the other end. This enables you to view content on more screens.
If you want to watch football from one source on different TVs such as smart tv.
Say you want your friends to experience the same level of excitement as you do but on a different TV, then you would need an HDMI splitter to route the content from your device to their TVs. This is just about how HDMI splitters work.
Types of HDMI Splitters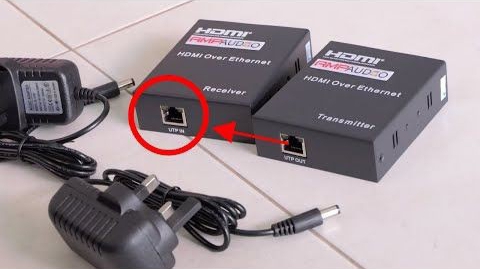 There are two types of HDMI Splitters HDMI Cable Splitter – This is the most basic form of HDMI splitter and it would work with most applications.
This form would split the signal from one source on an HDMI cable and send it out through two HDMI cables.
Network Cable HDMI Splitter – If you're planning on routing the HDMI signals over long distances, then this form of HDMI splitter is the best option to go for.
When shopping for an HDMI splitter, you should consider the resolution the device supports.
If the source supports 1080p resolution at the highest, then the displays you're connecting must do the same or support lower resolutions.
You should also take note of audio support. You should be able to find an HDMI splitter with high-quality audio support.
While HDMI splitters would effectively split HDMI signals and allow you to view content on multiple sources, they won't work in all applications.
If you notice your HDMI splitter doesn't split HDMI signals even after connecting properly, it's probably because your media streamer, TV, or cable box has the High-Bandwidth Digital Content Production (HDCP) feature built-in.
This feature protects content by encrypting the signal between your media streamer and the screen.
This means your media stream would only be able to display on the verified screen. To solve this problem, you would need an HDCP-compliant setup.
What is an HDMI Switcher?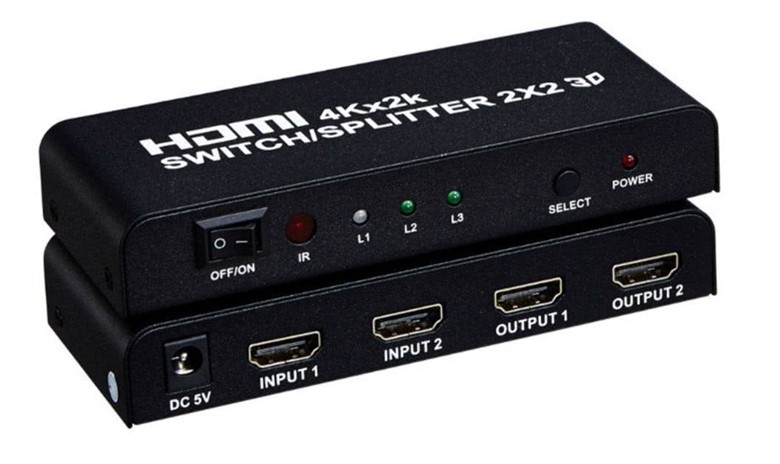 An HDMI switcher is basically the opposite of an HDMI splitter. Using an HDMI switcher, you should be able to connect multiple sources to one display.
This allows you to switch between displays without having to unplug cables every time you want to view content on another device.
The HDMI switcher is the perfect go-to option if your TV lacks a good number of HDMI inputs.
HDMI switchers come with a button or switch at the top that allows you to switch between displays.
How to Use an HDMI Switcher?
HDMI switchers come with a single HDMI cable output at one end and several HDMI inputs on the other end.
To set up the device, you would have to plug the cable into the HDMI port of your display.
After that plugin the HDMI cables of your other devices into their respective ports and back to the HDMI switcher ports.
With that done, you should be able to view any content of your choice.
What Does an HDMI Switcher Do?
If you own a cable box, Blu-ray DVD player, and a gaming console and you want to connect all these devices to one display, you would need an HDMI switcher.
With an HDMI switcher, all you have to do is connect HDMI cables to one end of each device and the other end to the HDMI switcher.
HDMI switchers come with a switch at the top that allows you to switch between devices
Things to Consider When Buying An HDMI Switcher
Resolution – Just like HDMI splitters, you would have to take note of the resolution the HDMI switcher supports. Most HDMI switchers allow for 1080p and are Digital DS compatible.
If you're planning on using anything higher like 4K, you should first check if the HDMI offers 4K support before going ahead with your purchase.
Audio Compatibility – Not just video but how well does your HDMI switcher do with audio? The good news is that most HDMI switchers perform exceptionally well when it comes to audio support.
They can pass Dolby Digital and DTS Digital Surround audio signals when connected to your home theatre.
They could also support other formats like Atmos, Dolby TrueHD, DTS:X, and DTS-HD Master Audio.
What is the Significant Difference Between an HDMI Splitter and Switcher?
In simple words, an HDMI splitter is the exact opposite of an HDMI switcher. With an HDMI splitter, you can split your screen into two or more displays.
This helps if you want to view the content of your laptop screen on two or more monitors or TVs.
HDMI switchers, on the other hand, will bring all your content into one device and distribute it from there. With an HDMI switcher, you can connect multiple displays to one source.
To view any display, all you have to do is press the switch
HDMI Matrix
Sale
Aside from the HDMI switcher and the HDMI splitter, there is another HDMI distribution equipment that would come in handy.
The HDMI Matrix is the combination of the features of a splitter and a switcher in one device.
This HDMI multiplex would save you money on purchasing two devices and extra cables while giving the same top-notch functionality.
When going for an HDMI Matrix, you should look out for the ones that come with a remote for you to control the device. This makes it easier to switch between displays.
The Best HDMI Switchers For Every Budget
Last update on 2021-09-30 / Affiliate links / Images from Amazon Product Advertising API