Last Updated on 3 years by On Trends Gear
In recent times, there are multiple numbers of wireless earbuds in the market- this is so because there are discoveries in the tech world that provide excellent quality at a pocket-friendly price.
You agree with us, this wasn't the case years ago. Wireless Stereo was nothing to most people, except for customer service personnel. Now, it's a norm for every manufacturer to bring out quality earbuds for everyone.
No doubt, wireless earpieces are becoming one of the numerous accessories sorts for; by a large number of individuals around the globe. For the main purpose of quality sound, hands-free, and astonishing design.
SOUNDPEATS H1 is one of the numerous products that provide a top-notch quality sound with a hybrid dual-driver system for 21st individuals at an affordable price.
SOUNDPEATS Company has received over $90 through Kickstarter within week-this information is to keep you in the know.
In this SOUNDPEATS H1 Review article, we shall focus on the features, why you should order, and the company behind the manufacturing of this excellent and amazing product at a pocket-friendly price.
About SOUNDPEATS Company- SOUNDPEATS H1 Review
SOUNDPEATS Company was founded in the year 2010 to provide top quality and excellent Bluetooth headphones for individuals that strive for a healthy lifestyle.
With so much hard work, SOUNDPEATS has become a household name in the global market and one of the leading innovative companies in the tech world.
Their most recent product is the SOUNDPEATS Hybrid Dual-Driver TWS Earbuds.
A noise-cancellation earbud It is the most talked-about earbud, it is unique, elegant, and outstanding- ranging from sound quality, connectivity, battery life, and more.
The SOUNDPEATS Company is indeed a reliable company to reckon with. SOUNDPEATS Company was once a tiny company but has grown to become one of the global leading headphone manufacturers over the years.
Global recognition isn't about aggressive marketing, instead, they manufacture the best wireless earbuds and offer them to users at a budget-friendly price.
Top Wireless Earbuds Features- SOUNDPEATS H1 Review
https://youtu.be/FHB34xXxnLk
Here we focus on the features. This will give us an in-depth understanding of the product. You need maximum concentration in this area.With these features of SOUNDPEATS H1 earbuds, you get to know if this product is actually for you or something similar to the one you currently have.
Below are some of the salient features that you should know before making a purchase;
Amazing Design Feature
Soft Touch Feature
Pocket-Friendly Charging Case
Battery Feature
Outstanding Sound Feature
Gaming Ready Features
Wireless Connectivity Feature
Amazing Design Feature- SOUNDPEATS H1 Review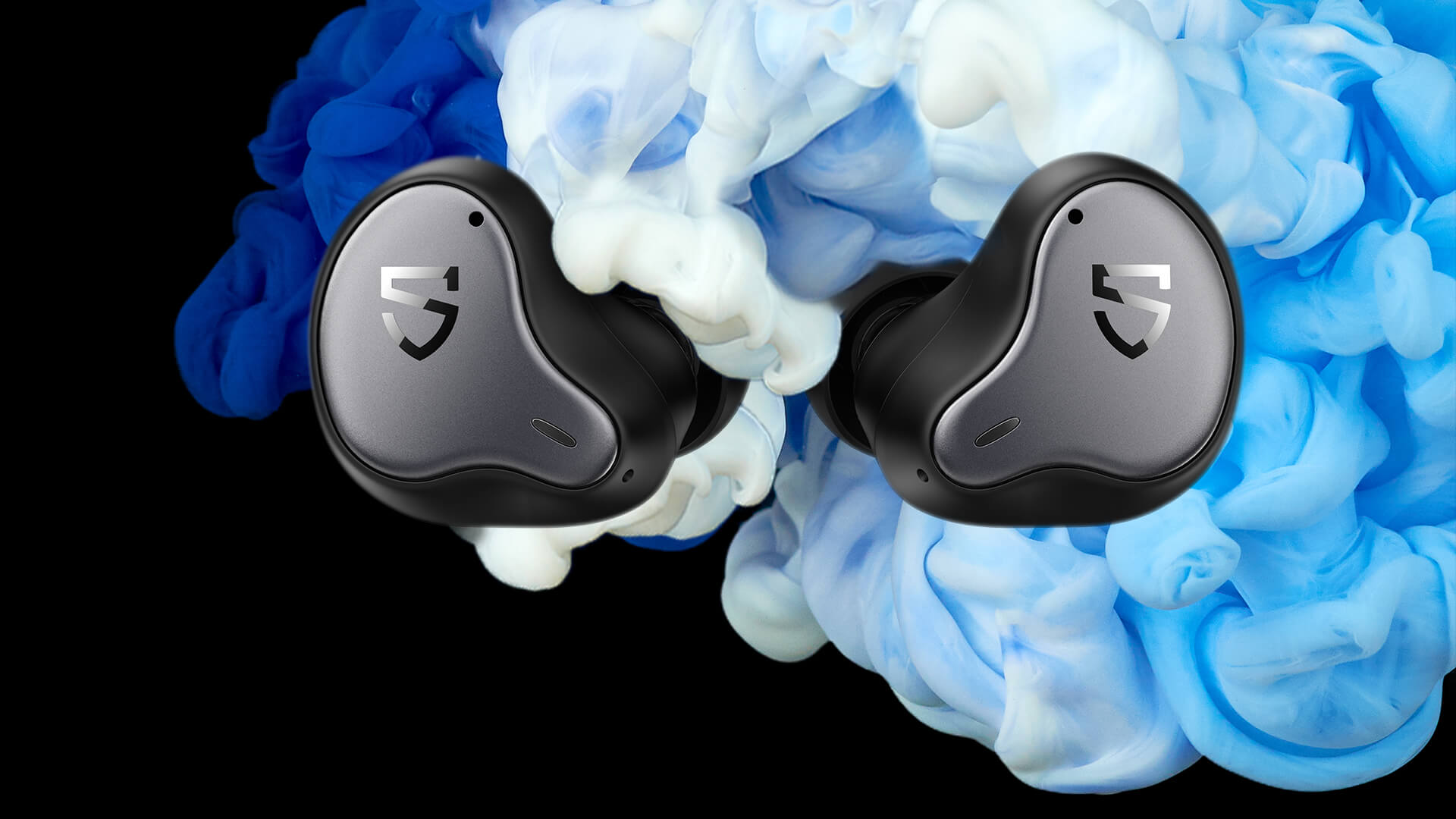 The overall design of SOUNDPEATS H1 Hybrid TWS Earbuds is amazing and astonishing. It is designed to fit easily in your ears. The low profile feature makes it nice and unique. Unlike the other wireless earbuds, it comes with a smaller case for mobility.
It has a well-secure seal on the silicone ear tips for your comfort. If it is too tight you won't enjoy it, and if it is too loose to fit in, you may lose your bud. The fit is just perfect and unique.
You may not get the noise cancellation feature if it is not fit properly. The SOUNDPEATS H1 earbuds come in three different sizes. Use either the standard, larger or smaller set.
Soft Touch Feature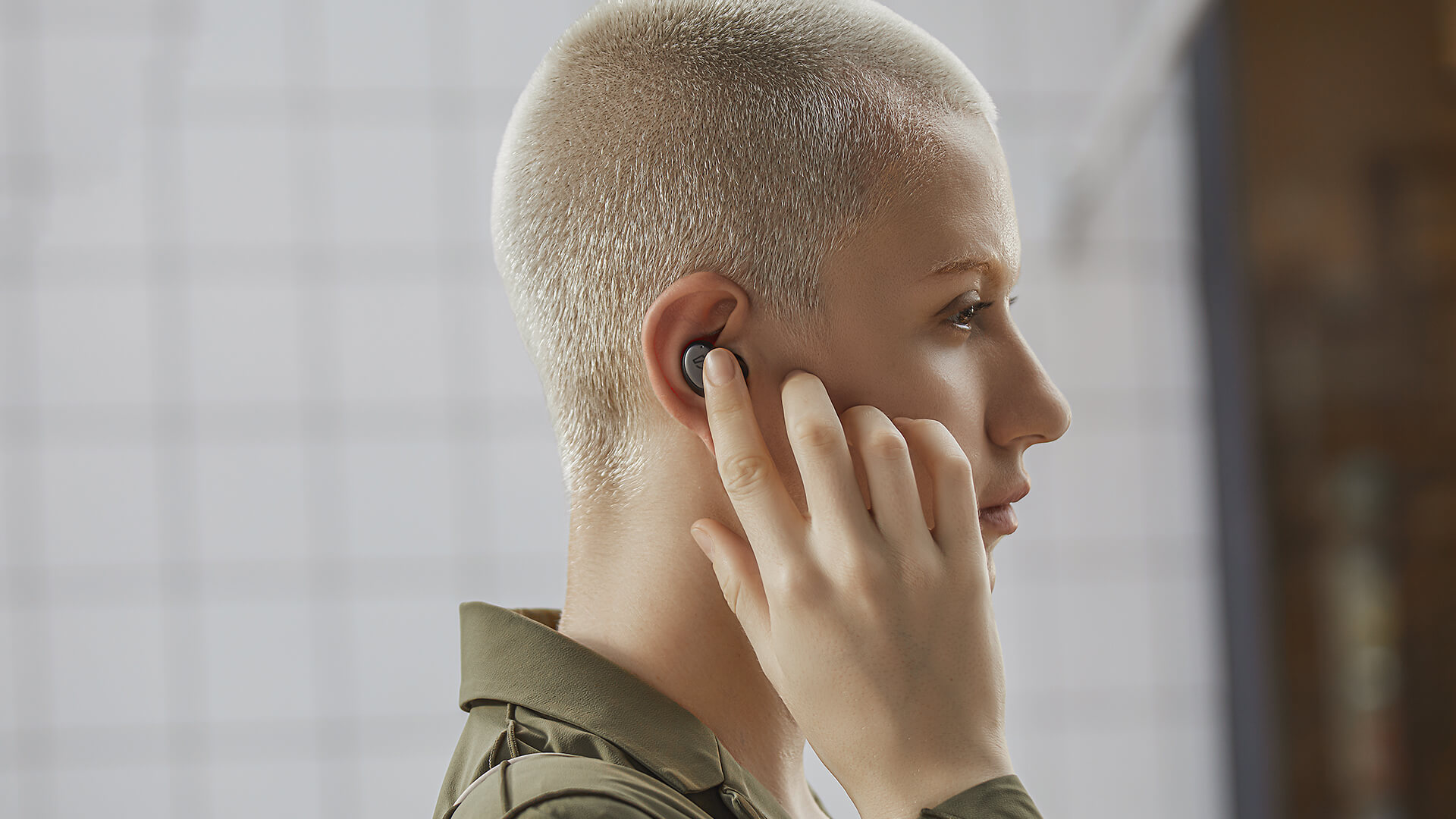 Here is another amazing feature that resonates with SOUNDPEATS H1 earbuds. The backplates of the earbuds feature soft-touch buttons to control and manage your MP3 player or smartphone.
You may as well activate your phone voice assistant. You don't need to use your hands with the soft-touch feature.
Pocket-Friendly Charging Case- SOUNDPEATS H1 Review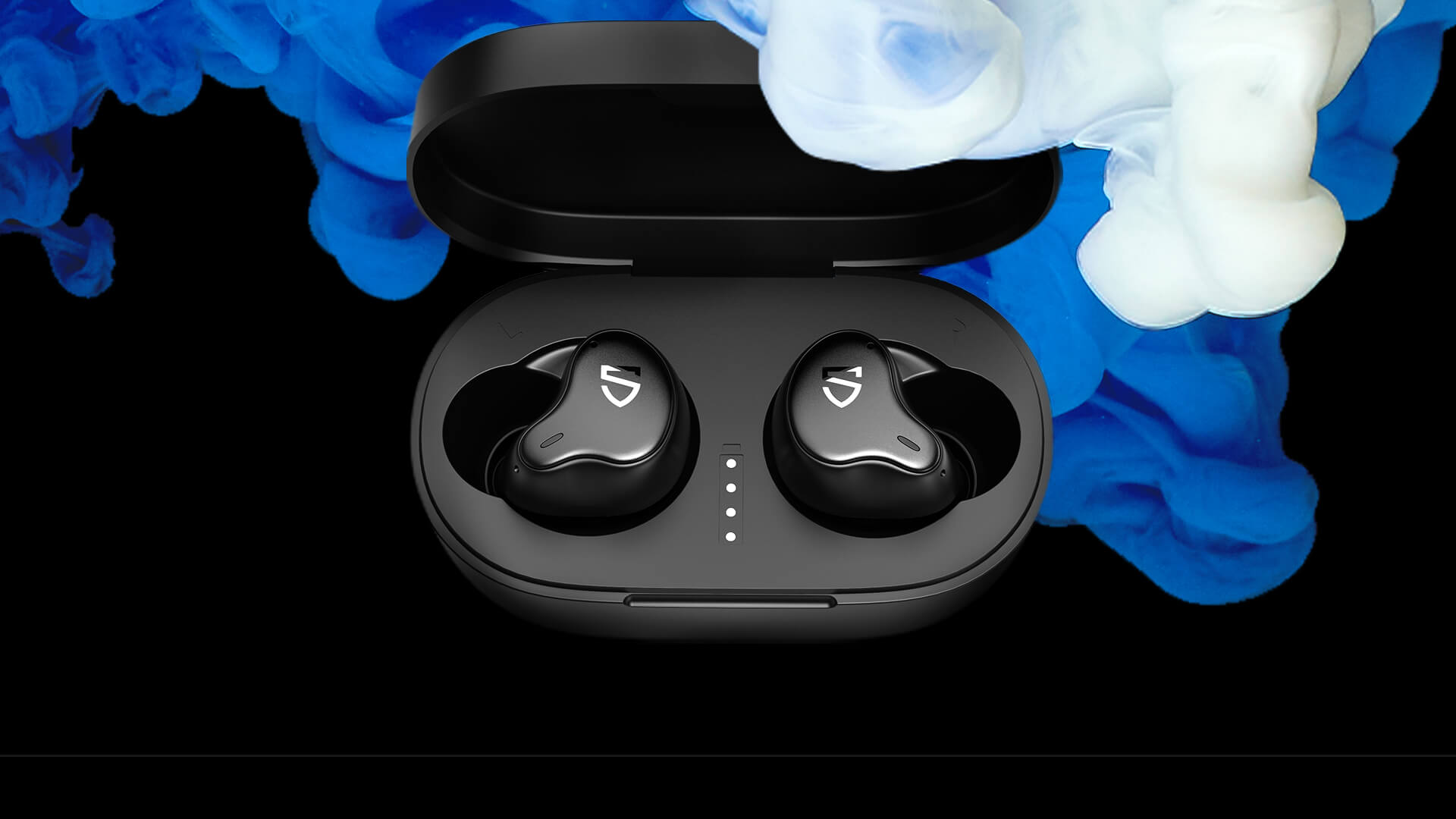 The charging case is made from matte black plastic that matches the earbud shells. It has round edges with an oval look and is pocket friendly. It has a sharp bevel that gives it an astonishing design. The earbuds are well constructed and fit in nicely.
The vertical row of white LEDs shows the current battery status. The earbuds come with a USB Type-C charging cable.
Battery Feature
What more can you do with a long-lasting battery on SOUNDPEATS earbuds? The SOUNDPEATS H1 features about 40 hours of battery-lasting solution and you enjoy up to 10 hours daily single charge.
The battery duration is not bad, you agree with us, that the SOUNDPEATS H1 offers a better battery life than the traditional wireless buds.
Although you can use wireless Qi charging to power up SOUNDPEATS H1 earbuds, it's more convenient and faster to use a Type-C charger.
Outstanding Sound Feature- SOUNDPEATS H1 Review
The soundstage of SOUNDPEATS H1 Hybrid Earbuds is wide and unique. It offers several separations between instruments- for instance, it feels like you are in a different world when you listen to your desired music on H1 buds.
It also features 8.6mm drivers that are a bit bigger than the average buds. SOUNDPEATS offers a wider frequency with excellent response in all spectrums of the device.
You choose between mids, bass, and highs for your comfort.
Gaming Ready Features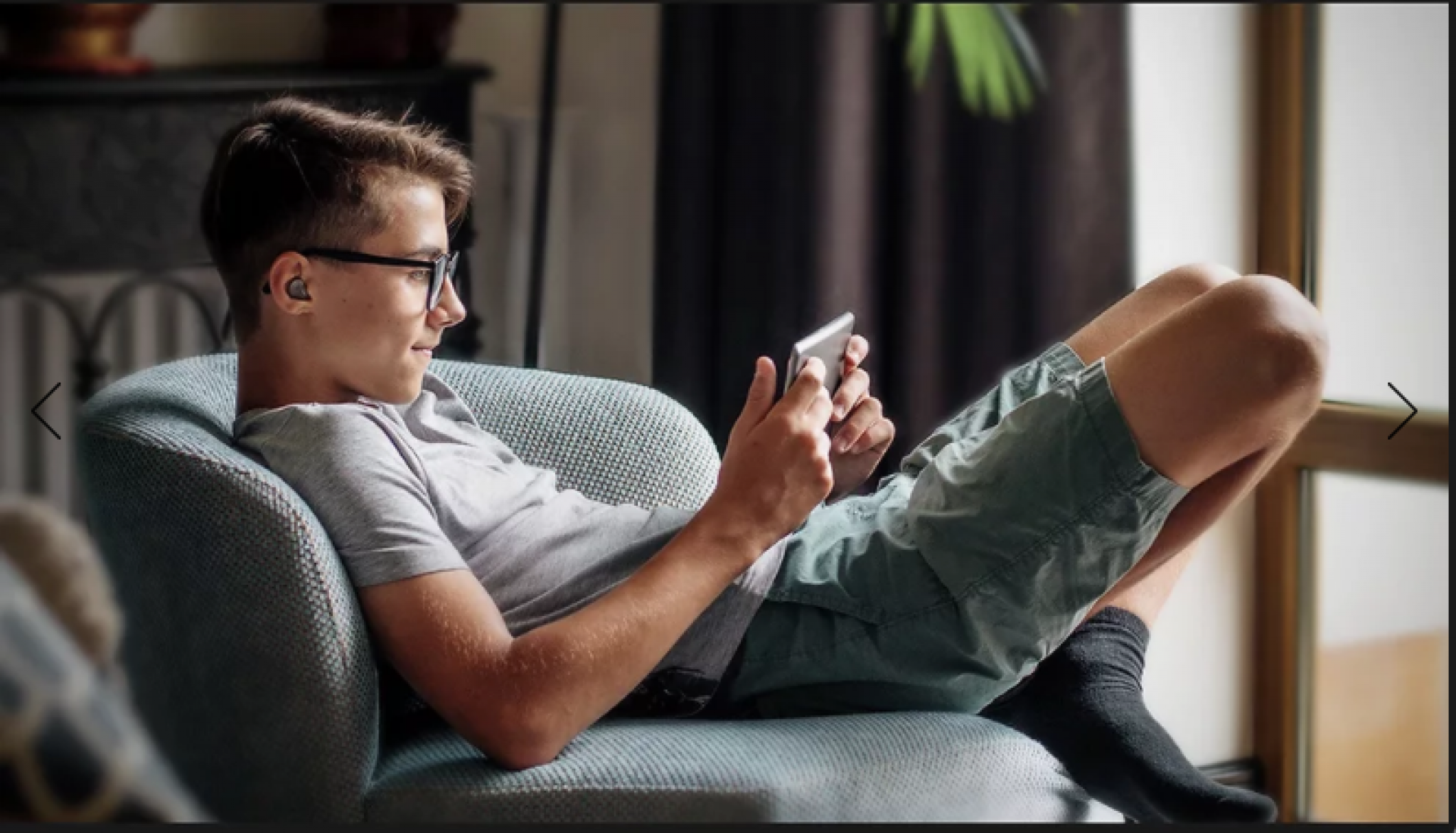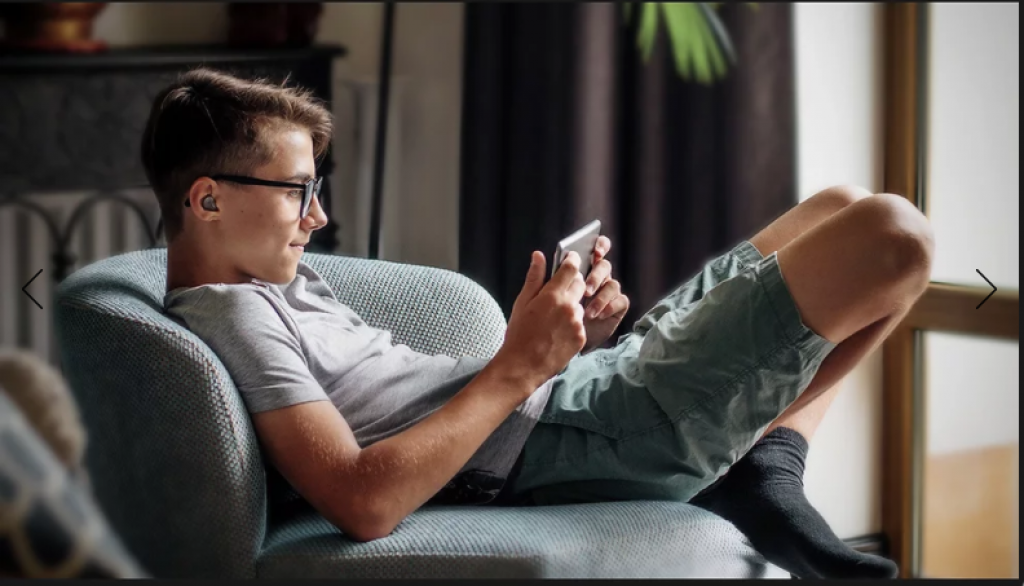 With the help of the latest Bluetooth 5.0 feature, you enjoy all the sound and audio that comes with game streaming.
The SOUNDPEATS H1 earbuds offer users a unique gaming mode that allows them to minimize the excessive use of battery while streaming by offering a latency of 30ms.
SOUNDPEATS H1 Earbuds are your ideal choice when looking for low-latency wireless gaming buds.
Wireless Connectivity Feature- SOUNDPEATS H1 Review
The SOUNDPEATS H1 uses the latest Bluetooth 5.0 wireless protocol that offers seamless wireless connectivity to users. This provides users with unique advantages over the Bluetooth 4.2 protocol.
It provides a steady and stable connection, it lower latency which is suitable for gaming or watching movies, and further allows high bitrates for quality sound.
The mode of charging is through Type C USB or a wireless charging case using the wireless Qi Charger. This further reduces the risk of damaging cables.
You can easily use the soft-touch button to manage and control various functions. If you are tired, you can activate an AI voice. You use this feature to receive or reject calls.
What about SOUNDPEATS TrueBuds?
Here is another option for those with sensitive ears. You can use a set of buds that do not seat inside your ear canal all for your comfort and safety. This AirPod design sits outside of your ears for less invasion.
However, this type does not provide noise isolation and does not fit in securely unlike the other three sets.
The SoundPEATS H1 Hybrid TWS Earbuds are currently only available for preorder
Pros and Cons
Here w shall be looking at the various advantages of why you should buy SOUNDPEATS H1 Hybrid TWS Earbuds.
Also, we do not want our SOUNDPEATS H1 Review to be one-sided, hence, we tend to look at some major drawbacks or disadvantages that resonate with SOUNDPEATS Earbuds.
We shall group this aspect of this review as to why you should buy SOUNDPEATS H1 Hybrid TWS Earbuds by listing out the benefits or advantages and the cons or some major drawbacks of the device.
The most significant keynote is that the pros outweigh the cons.
Possible Cons/ Main Drawbacks
As stated earlier, the Pros outweigh the possible drawbacks. Below are some minor cons;
Absence of water-Resistance rating
One of the main drawbacks regarding the SOUNDPEATS H1 Hybrid TWS Earbuds is the absence of a water resistance rating.
Nevertheless, the product is in the pre-order stage, meaning it may take time to get a waterproof rating.
It may feature water resistance once the certification process is over, but for now, the prototype we reviewed does not have a water-resistance rating.
Limited Bass
Another minor drawback of this earbud over others is the limited bass presence. This is not a major issue, because massive bass may damage your eardrum.
This is why the company tends to minimize the bass presence.
Poor Availability
Another minor setback of SOUNDPEATS H1 is the fact that- It's not available everywhere unlike other earbuds. It is only available for pre-order, which you can get at a price below $90.
Pros or Why You Should Buy SOUNDPEATS H1 Earbuds- SOUNDPEATS H1 Review
There are multiple reasons why SOUNDPEATS H1 stands out amongst other earbuds. Below are some of the reasons why you should choose SOUNDPEATS H1 Hybrid TWS Earbuds over the average buds;
Amazing Sound Quality
Hassle-free swap
Unlimited Control
Noise Cancellation
Compatibility at Its Best
Affordable
Amazing Sound Quality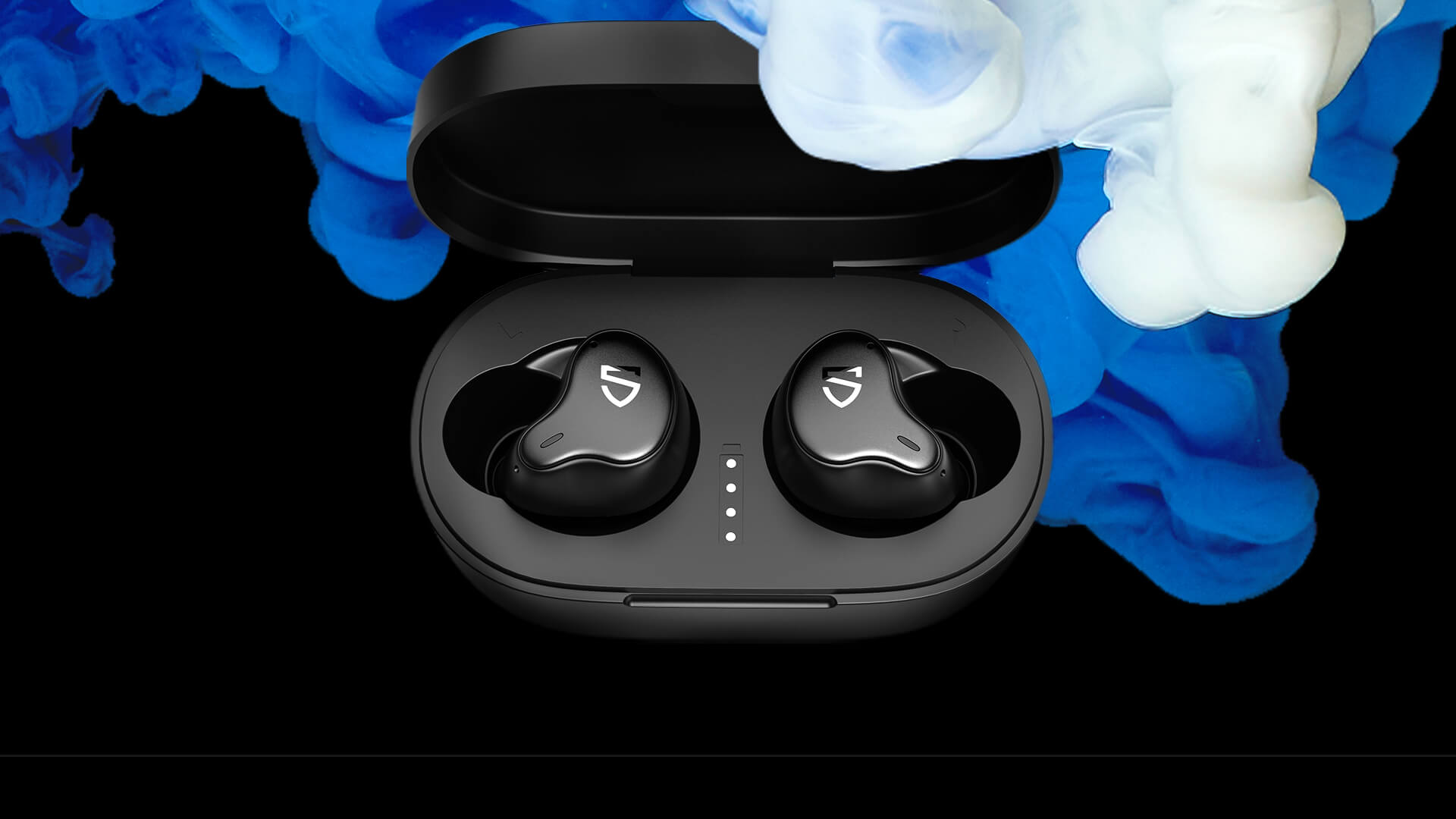 The SOUNDPEATS H1 earbuds it's astonishing when it comes to sound quality. With the hybrid driver integrated feature that comes with this earbud, you are sure of the quality and outstanding sound at all times. It features an auto-adjusting bitrate for quality and superior sound.
To further appreciate this product, the Bluetooth 5.0 wireless connection uses Aptx low latency technology which gives an amazing sound.
This is one SOUNDPEATS earbud that is seen as one of the best earbuds you can find, especially for game and movie lovers.
Hassle-free swap
One of the primary reasons why you should get SOUNDPEATS H1 wireless earbuds is the seamless swap function it offers between earbuds.
It does not only provide one-step pairing but also guarantees full clarity and eliminates all kinds of interruptions from your audio.
The wireless connectivity feature is amazing, and it's something any tech-savvy person cannot ignore.
Super long lasting Battery Plus Wireless Support
Give you prestige at all times- SOUNDPEATS H1 makes you look bold and sound legendary at all times. It is fast and supports wireless charging through the Qi charging feature.
The low latency mode makes you a wow experience and eliminates a lag-free gaming experience. The design of the SoundPeats H1 makes you stand out among others.
It's a must-have earbud if you want to look bold and stress-free.
Unlimited Control

Another reason why you should choose SOUNDPEATS H1 over other earbuds is the unlimited control that a user has. You enjoy hands-free voice calls.
The soft-touch features allow you to manage and control your gaming or movie activities seamlessly. You can also use an AI assistant to reject or receive calls from your contact list. Isn't this feature wonderful? Yes, it is.
Noise Cancellation
All kinds of noise or distractions are eliminated with the help of the noise separation features. Meaning you don't need to worry about outside noise when you are watching your favourite movie or game streaming.
The clear voice communication technology (CVC 8.0) feature provides a noise cancellation function.
Compatibility at Its Best
The SOUNDPEATS H1 provides a compatible and portable charging case. Meaning, it is pocket friendly and mobile.
It is tiny, yet quality. You enjoy the portability of this device and also get the universal features at its best.
Affordable
SOUNDPEATS H1 Hybrid TWS Earbud is the best budget earbuds you can think of- it is pocket-friendly and much more affordable than some Bluetooth headphones. You don't have to break the bank to get one.
SOUNDPEATS H1 Frequently Asked Questions
Is SOUNDPEATS Chinese company a good earbuds brand?
Yes, the features and quality it offers are amazing compared to the traditional brand you know
Is SOUNDPEATS H1 among the top 10 best wireless earbuds?
Not just among the top 10 best wireless earbuds, it remain one of the best and a must earbuds.
Is New SOUNDPEATS H1 noise cancelling?
Yes, the noise separation or the clear voice communication technology (CVC 8.0) feature provides a noise-cancellation function
What is SOUNDPEATS H1 price budget-friendly?
It is very affordable. You can get it below $90 lesser than the retail price of about $113
Bottom Line
On a final note, we believe your questions regarding SOUNDPEATS H1 Hybrid TWS Earbuds have been answered- throughout this SOUNDPEATS H1 review article.It is a must-have earbuds-To know more about the release date please, subscribe to our newsletter, or leave a comment below.