Last Updated on 4 years by On Trends Gear
Some people have film or Disposable Camera Developed but they didn't know where to get them.
Over the past decade digital camera has taken over all analogy cameras because digital makes life easier for everyone, it fastest, better shot, and is easy to use for professional photographers and other users.
Shooting on film is not easy, simply because like it used to be before people have ignored it since digital cameras are available, but there are still some companies that are ready and willing to process your film.
If you want to buy a Disposable Camera Developed just read through this article till the end you will know where to get it in the United States and other countries of the world.
10 Places To Get Disposable Cameras Developed In the United States
The following are the top local and online stores to get Disposable Camera Developed at the best price and most affordable price;
1. Local Photography Stores And Labs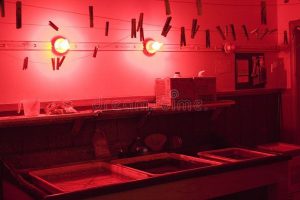 Local photography stores are one of the best and cheapest places to get disposable camera developed, you will find at least one local photography store or lab in your cities, they still convert films and disposable cameras to digital photos.
if you can't find any local photography store or lab in your city, you can search for the nearest local photo lab or store near you.
The Darkroom is one of the popular companies that still get disposable camera developed in the United States, for just $12, The Darkroom will help you to process a roll of 35mm or medium-format film and then send back negatives, they also upload your high-resolution images to their website immediately, so you don't need to wait for CD to arrive in the mail.
The Darkroom shipped back your order three to five business days after your film arrives at their facility in Southern California.
2. Harman Lab
Harman Lab is located in San Clemente, California and they are specialized in black-and-white film, you can get your disposable cameras developed in this lab for a little amount of money.
3. Photoworks San Francisco
Photoworks San Francisco is also on the list of the best local photography labs in the United States who are capable of getting disposable cameras developed and filmed. The company is located in San Francisco California
4. Film Rescue International
You can also get your disposable cameras developed in Film Rescue International located in Westby, Montana, they focus on salvaging expired films.
5. Indie Film Lab
Indie Film Lab is also included in the list of the best photography labs that focus on getting disposable camera developed and films into digital products in the United States, Indie Film Lab is located in Montgomery, Alabama, United States.
6. State Film Lab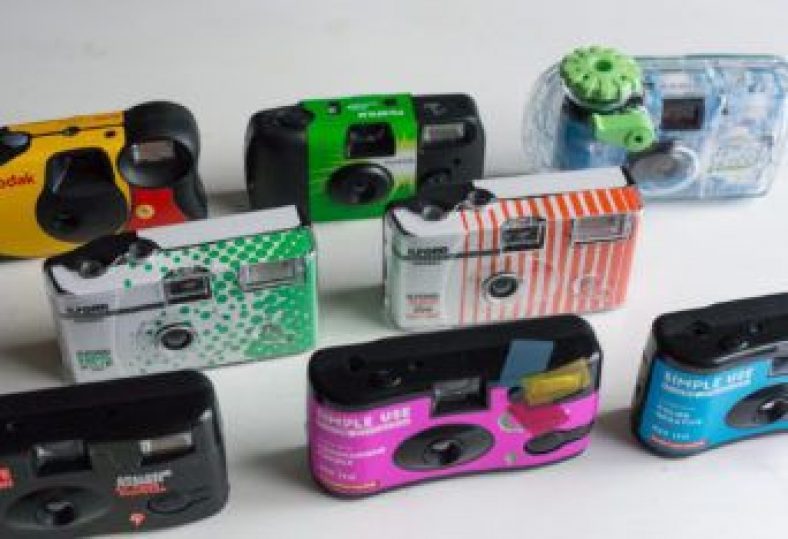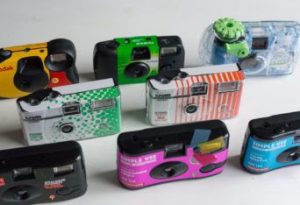 State Film Lab is located in Louisville, Kentucky, they also convert films and get disposable cameras developed into digital photos in the United States. Thousands of their clients testify that they are the best in the United States currently.
Cheap Disposable Camera Developed Deals
7. CVS Photography Lab
CVS also offers 4×6 prints from 35mm film or disposable cameras in the United States. CVS only takes 7-10 business days to get your order from them, after you have dropped them, it cost just $0.36 for each.
8. Meridian Professional Imaging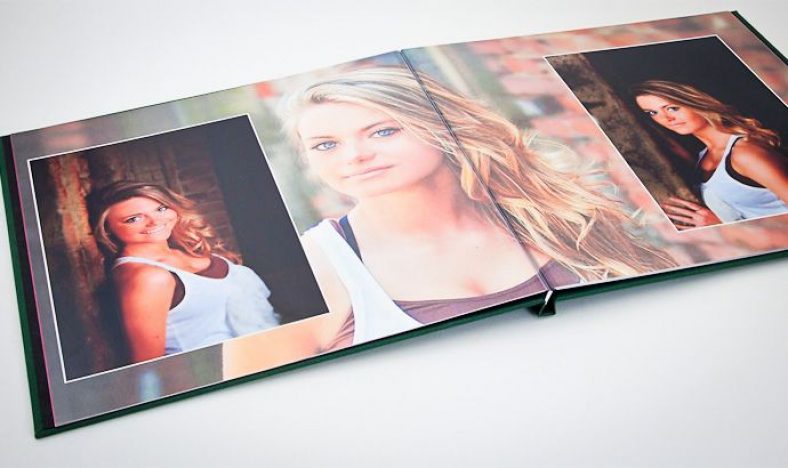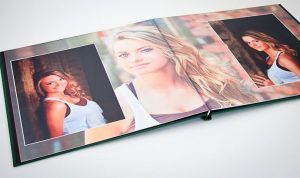 Meridian Pro will scan and develop your 35mm or 120 films for just $10, and it's free to download your disposable cameras and films (get a CD for just a dollar more).
Your negatives get mailed back; Add a set of 4×6 prints for $4. Service time is typically three days from when Meridian Pro receives your film.
9. Walmart Photo Lab
Walmart is also one of the best places to get your disposable cameras developed, they process films and also get disposable cameras developed in the United States
10. Online Disposable Cameras Developed Service
There are numerous online services that can specialize in converting film to digital products and getting disposable cameras developed.
These are the best place to convert your films to digital copies and also get your disposable camera developed in the United States.
if you are reading this article from another country then you can search for local photography labs in your city or make use of online services to get your disposable cameras developed including thedarkroom.com, downtowncamera.com, mpix.com and other quality websites on the internet.
Where to Get Disposable Cameras Developed Worldwide
If you are interested in disposable cameras here are the best and cheap Disposable Camera Developed that you can buy currently in the United States and other countries of the world. the following is the best online store to get it.
1. Kodak Fun Saver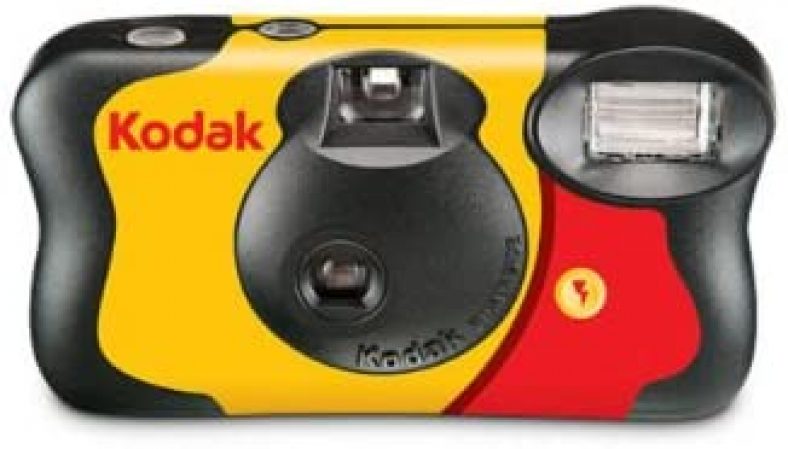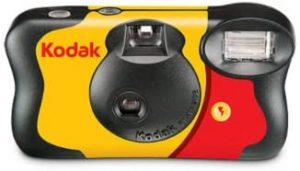 Kodak Fun Saver is one of the best disposable cameras in the world currently, likewise, the cheapest and most popular disposable cameras that can shoot in open sunlight without blowing out the highlights likewise did very well in low light.
Kodak Fun Saver comes with 800 iso colour negative film which has great exposure latitude making it much more versatile.
Must Read; 15 Best Cameras on Drone: How Does Drone Camera Work?
2. Lomo 400 Simple Use
Lomo 400 Simple Use is second on the list of the best disposable cameras. It comes with numerous features which make it different from other disposable cameras,
it can be reloaded with film and used multiple times which is super cool, they also have 36 exposure compared to the other disposable cameras which are only 27 exposures, and likewise, flash gels which can give you a wide range of unique flash effects.
Currently, in the disposable market, Lomo 400 Simple Use is one of the cheapest and the best disposable cameras, likewise has an inbuilt power to snap higher quality pictures making it outstanding.
3. Ilford Single HP5 Use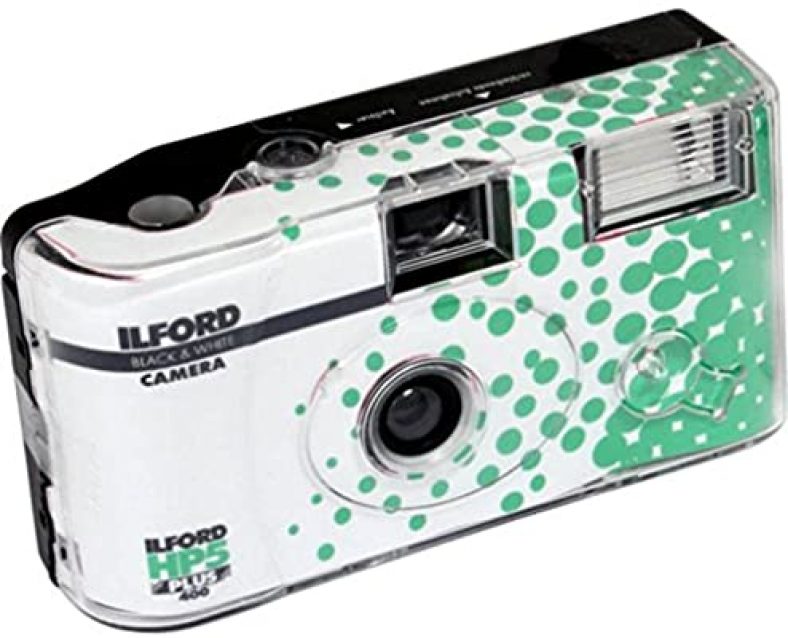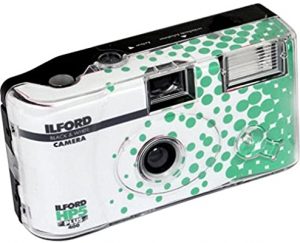 Ilford Single HP5 Use is the last on the list of the best disposable cameras, when it comes to the best black and white disposable cameras ever produced this company try to their users with the best and premium quality offers.
This great overall shoot has the ability to perform well in open daylight, low light without flash, and low light with flash.
Conclusion
You can buy disposable cameras from local photography labs, online stores like Amazon, Target, Aliexpress, Walmart and other offline retailer stores near you.
Last update on 2023-10-09 / Affiliate links / Images from Amazon Product Advertising API