Last Updated on 4 years by On Trends Gear
Whenever you see the Apple Airpod Pro you just know this is a symbol of growth and hard work which has been occurring and accumulating over the years.
The wireless AirPods are really awesome and they add a touch of both class and coolness to your entirety.
The AirPods Pro (1st generation) sounds better than the originals and has a way better fit and active noise cancelling to boot, does AirPods Pro sound better continue reading this honest Apple Airpod Pro Review
They are a lot easier to set up as instead of trying to input the aux part of an earpiece into the mobile phone like the conventional type, you just have to connect them straight to your ears and set them up in a few seconds.
They are not just awesome because they are Apple products, they are because they have a lot of features you would not get on a regular earbud.
They also have an awesome adaptive equalizer and they just give you comfort all around. Many people like to worry about the price of the Airpod Pro and many even wonder if there's any need to even upgrade at all.
Apple Airpod Pro Review – Best Price & Deal
Specifications:
Brand: Apple
Colour: White
Connectivity Technology: Wireless
Model Name; Apple AirPods Pro
Weight; AirPods (each): 0.19 ounce (5.4 g); Wireless Charging Case: 1.61 ounces (45.6 g)
Power and Battery: AirPods Pro with Wireless Charging Case: More than 24 hours listening time, up to 11 hours talk time
Features
Active noise cancellation for immersive sound
Transparency mode for hearing and connecting with the world around you
Three sizes of soft, tapered silicone tips for a customizable fit
Sweat and water-resistant
Adaptive EQ automatically tunes the music to the shape of your ear
There are Apple promo codes that give up to 10% off when you buy an Apple Airpod and if you are in the group that thinks the pro is expensive you can as well gun for this.
Well, it is important to know that it is actually worth upgrading to because this is another frequently asked question, is it worth upgrading to?
There are a few differences between them and in this article, we would be doing a full article Apple Airpod Pro Review.
Apple AirPods Pros and Cons
Pros
Really great audio quality.
Acceptable battery life.
Modern, functional design.
Strong audio performance.
Active noise cancellation.
Secure in-ear fit.
Hands-free Siri access.
Wireless charging case.
Wireless charging case.
Splash-resistant build.
Cons
More Expensive.
No companion app
No on-ear volume controls.
Still feel very iOS-focused
ANC and EQ aren't adjustable.
Noise cancellation
The noise cancellation ability of the Apple AirPods Pro is one of the loudest upgrades on this Airpod version. First, it is nice and the fact that everything you hear with it is so clear and flawless just justifies the use already.
In the past, the noise reduction you get which is passive and not even half as better as the active Apple Airpod Pro is given by the passive mouse reduction from the ear tips.
Not only does the Apple Airpod Pro have the ability to reduce noise, but you also have the ability to reduce the degree of the noise of the Airpod.
It also features a mode called the transparency mode which gives you the ability to pay attention to whatever is going on in your environment as you use the Airpod without having to actually take out the AirPods.
The Apple Airpod Pro is simply awesome and this alone should give you reasons to use it and upgrade if you think the price is the issue then go for the Apple store promo code to get up to 10% off.
Is Apple Airpod Pro waterproof?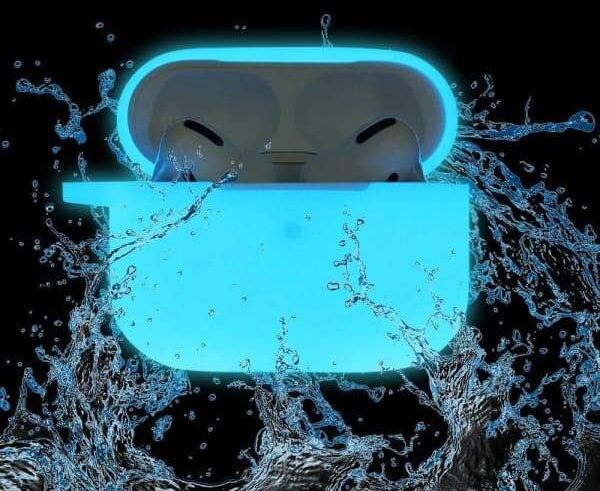 Many times really sweaty individuals who want to use earbuds do not have this liberty but it gets damaged after the liquid has penetrated into their device.
This is not the case for the Apple Airpod Pro and the answer to this question is yes it is water-resistant and it is waterproof.
They can withstand a few minutes of water drop and probably not notice until you notice but swimming with them, just like swimming with any other device is absurd.
You could just ruin your Airpod if you take it into the pool. But yes they are waterproof
Apple AirPod Pro problems
Nothing is perfect and this also applies to the Apple AirPods also. Although these AirPods are very awesome, they also have their own problems and issues, they also have issues they are prone to experience.
Wireless devices usually come with a couple of problems and so did these AirPods. Some of the problems your AirPods are likely to have are listed below.
Pairing Issues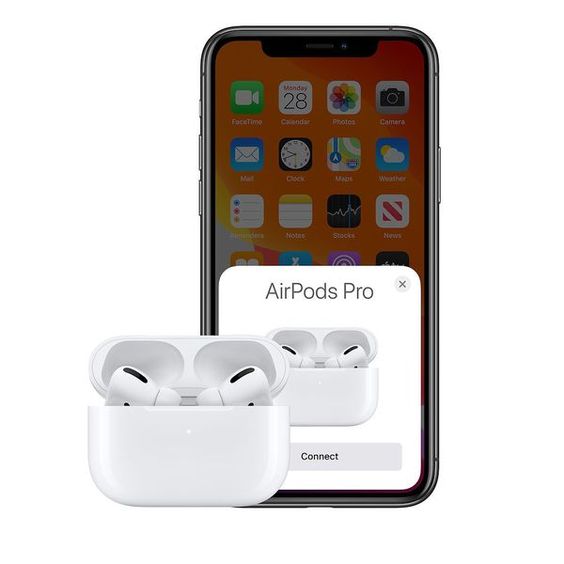 The first problem you will notice as with any faulty wireless device is pairing problems. This can be really frustrating and annoying as there is obviously nothing wrong get you cannot use your device.
If you having this issue, you need to make sure your mobile Hotspot is not on, next you put the ear pod back in the case for a few minutes and then put them back on.
If this doesn't work, you should switch the mobile Bluetooth off and on a couple of times and let it switch on totally. This usually solves the problem.
Dropping Calls
Another major problem that has haunted the AirPods for a long time now. You make a call and all of a sudden they hang up the call.
The easiest fix to this is actually taking you on a call with one of the pods. But in truth why would someone want to do that?
What if they want to cut out all the distractions and listen to the call? Taking calls with just one of the AirPods simply fixes everything though.
iPhone users actually have a few other options to try though and this includes the following steps.
First, go to settings and open Bluetooth. Find the list of devices and find the AirPods entry, you should see I in a circle tap this circle and from the selection pick microphone.
You can set it to either of the ears, that is left or right but if the problem is really bad and extreme turn off the automatic ear detection totally.
Some of the other issues include
Static or audio issues
Computer connection woes etc.
Apple AirPods Pro Vs Apple Airpods
The million-dollar comparison. Many people want to know why they have to go through all the stress exactly to upgrade from the AirPods to the AirPod Pro.
They want to know the difference in capabilities, they want to know if the price increase is worth the upgrade. Here are the top differences between both of them:
Design
This is the most obvious difference. The AirPod Pro features an in-ear design that keeps firm to your ears. The AirPods Pro has a design at the tip with silicone which is customizable.
The AirPod Pro has a kind of in-ear design called the universal fit. It also includes software that checks and makes sure you have picked the right size Tips.
The Active Noise Cancelation
This is one of the most sophisticated features added. It removes all the noise letting you listen to everything blocking out your environment. The AirPod doesn't have these features.
Transparency mode
The AirPod Pro lets you low sound and noise from your environment if you wish so you can hear someone without actually taking off the AirPods.
Wrapping Apple Airpod Pro Review
The Apple AirPods Pro didn't just get a facelift, they also sound better, fit better, and have a much more impressive breadth of features. 
Not only will they sound significantly better than the original ones, but they offer more in the way of features and useful accessories too. so you will surely get the value of your money back.