Last Updated on 3 years by On Trends Gear
PC gaming has evolved over the years thanks to technological advancements.
Not only have PC games taken a big leap, but the accessories needed to get the thrills and excitement from these games have also b been improved.
The Logitech G600 MMO Mouse is a top-notch laser gaming mouse with 20 buttons which makes for an immersive gaming experience.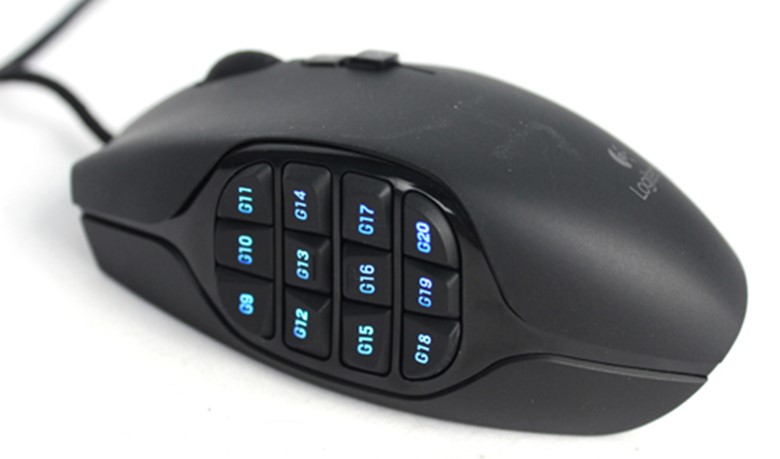 In this Logitech G600 MMO Mouse article, we are going to review this gaming mouse and reveal everything it has to offer.
The mouse comes with just enough buttons and functionality to replace many of your keyboard functions.
It also comes with a comfortable design and lots of customization options. Read on to find out more about the Logitech G600 MMO Mouse.
Logitech G600 MMO Mouse Review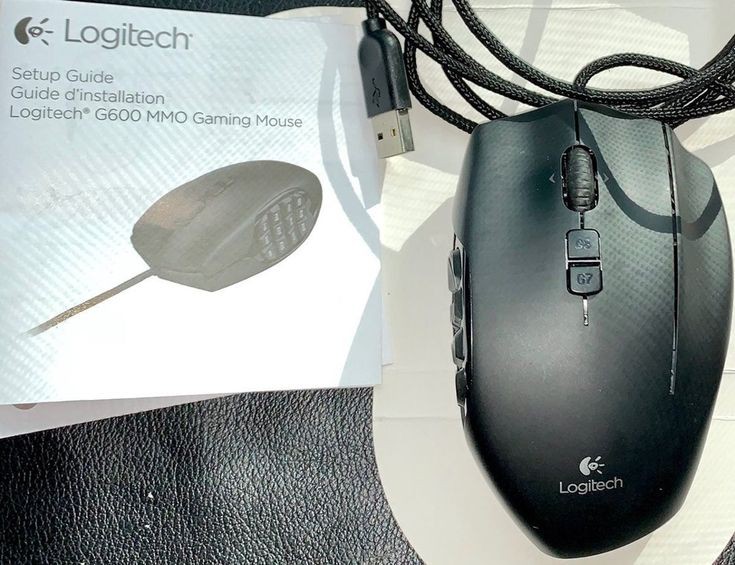 With 20 buttons, the Logitech® G600 MMO Gaming Mouse is the most customizable and easy-to-use mouse specifically designed
Logitech G600 MMO Mouse Pros
Wide range of customization options
8,200 DPI sensitivity
Up to six profiles are available
Functionality reduces dependence on the keyboard
Logitech G600 MMO Mouse Cons
Not suitable for claw or finger play styles
Not compatible with most non-MMO games
Design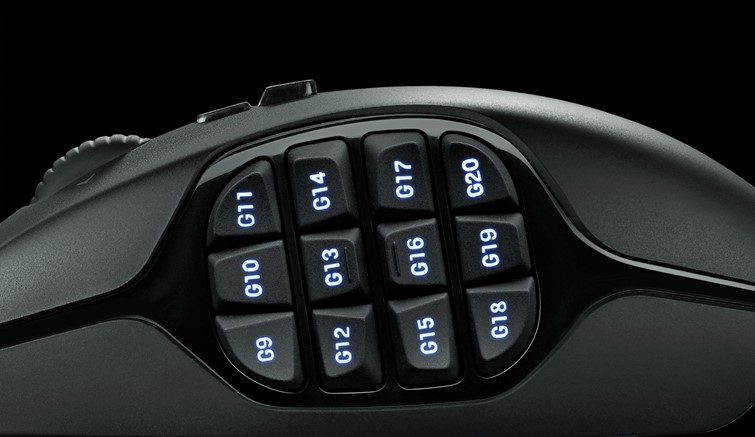 The Logitech G600 MMO Mouse is designed to provide a comfortable and seamless gaming experience.
12 of its 20 buttons are on the side and can be controlled by the thumb. Other buttons are controlled by the index, middle, and ring fingers.
The index finger controls the left button, while the middle finger controls the right button. The ring finger controls a button that activates the mouse's macro controls.
The mouse weighs just 4.69 ounces (133g). While isn't much, it is still a bit heavier than the standard gaming mouse.
Not just heavier, the G600 MMO is also bulkier but this is one of its satisfying features. The mouse won't feel light as you move, click, and scroll.
To accommodate the 12 side buttons on the mouse, Logitech raises the height a bit. This mouse measures 4.6 x 2.9 x 1.6 inches. This means you have to stretch your fingers across the mouse to get a good grip.
If you have small palms or you're looking for a fingertip or claw grip mouse, this device might not be the best option for you.
The 12 buttons on the side are the main catch of the mouse. Each button has a different feel but getting used to it would take some time.
Sale
In your first game, you will end up making a lot of mistakes as you familiarize yourself with the contours of the buttons.
However, with time, you should be able to get things done.
Features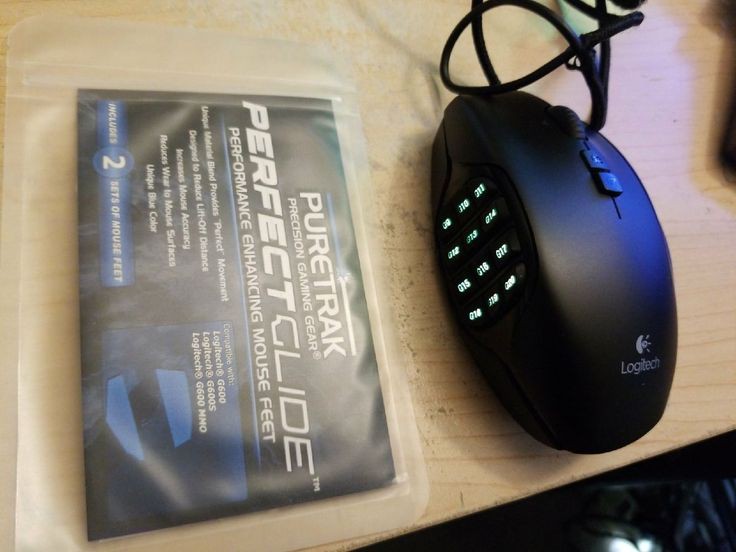 The G600 MMO comes with an impressive software upgrade to go with its features. The software is customizable but only a handful of users will be able to explore and use the mouse to its full capacity.
It would surely require a lot of patience and a learning curve.
The G600 MMO offer six profiles: three on the mouse and three on the computer. 18 out of the 20 gaming buttons are programmable.
The two non-programmable buttons are the standard right and left mouse buttons.
You can change the mouse's LED button to suit a specific profile. There are different colours of blue, pink, and green so you can switch to any choice when playing MMOs or typing away in Microsoft.
The G600 MMO has a range of 200 and 8,200 dots-per-inch (DPI) inputs which users can change on a whim to change how fast the cursor tracks across the screen.
This is very helpful when playing those quick-paced games that require fast reflexes.
You can set a certain DPI setting for each profile and then switch them by pressing the mouse button.
The G600 MMO would hold for around 20 million clicks and the Teflon Feet is good for 250 kilometres
Performance
The G600 MMO delivers a great performance thanks to its design and functionality. With so many buttons on the mouse, you can assign a skill to each button and use your keyboard hand to focus more on character movement which allows you to actually get better at gaming.
Games like World of Warcraft which relies on multiple toolbars full of varied skills would work best with this mouse.
Assigning skills to the buttons would free up your keyboard hand allowing your character to move better during heated battles.
Tracking won't give any problems with this mouse. The cursor is very responsive to movements with no jitters, lags, or inaccuracies.
While the Z-axis tracking is quite effective, you might want to leave the mouse on the surface at all times. Lifting the mouse off the surface would cause the cursor to jump upward slightly.
Fortunately, this won't cause any real damage in an MMO game. However, if you're playing a high-stakes first-person shooter game, this slight movement could have devastating effects
The G600 MMO is an all-purpose mouse and it does very well in most cases. Several high-end games will work well with this mouse and you should be able to make use of the extra buttons to operate some game features without having to grapple your keyboard.
While this mouse is great for many uses, it won't work well with all games. You might find the extra buttons useless in some first-shooter games and unfortunately, their shape and size can make it difficult to aim and fire in such games.
Final Verdict On Logitech G600 MMO Mouse Review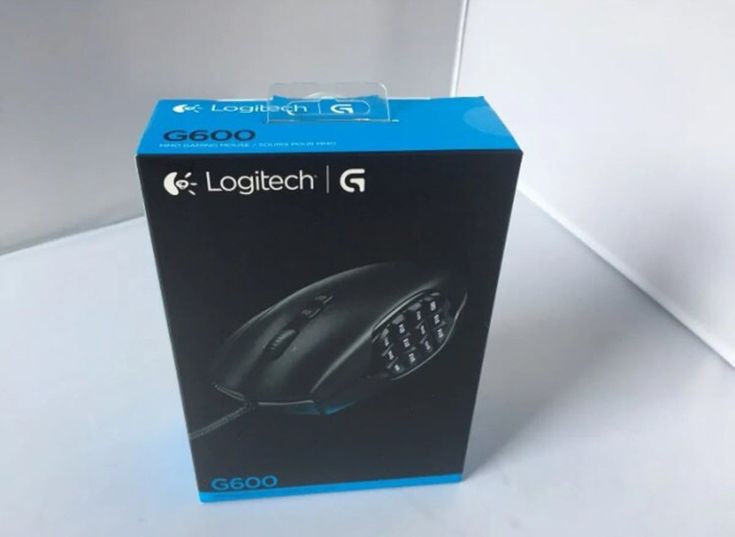 With the G600 MMO, you can form about 108 button combinations and this is an extremely useful feature that comes in handy when playing games of different genres.
High-level MMO players will find these buttons handy as it allows you to assign more functionality to the moose and focus less on the keyboard.
That said, having so many buttons on a mouse is an issue on its own. While the buttons each have a specific contour that allows you easily differentiate them, it takes a learning curve to familiarize yourself with the feel of each button.
The mushy middle button on the mouse doesn't make things easier. In fact, they make it trickier to get a hit on the right target during a pitched battle.
Overall, the G600 MMO makes for an impressive gaming mouse and a good option for gamers who need every advantage for high-level MMO play.
Related Logitech Gaming Mouse
Last update on 2021-09-30 / Affiliate links / Images from Amazon Product Advertising API